Stand Number: P16A
Accessories Mother of the Bride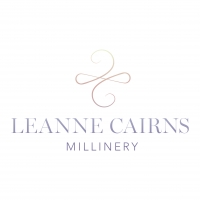 Leanne Cairns Millinery designs and creates unique handcrafted Hats and Fascinators that promise to make you Stand Out From The Crowd. We acheive this for everyone by offering a -1 to 1 bespoke service. -hiring from our collection -remodelling of old to new. We passionately believe that everyone has a hat to suit them and so offer a service that helps you find your perfect style, colour and design. Why not visit Leanne Cairns Millinery at our stand to see our products ,have a chat about our services and book your free consultation for that special wedding event where you want to have that sought after accessory. We would love to meet you.
New from Leanne Cairns Millinery
New services launched in March are Hiring of our annual collection and Re-modelling of old to new hats or fascinators. Weekend hire available on selected pieces and alterations or total revamping of your own fascinators or hats can be done too
Contact Leanne Cairns Millinery to organise an appointment at the show
West Coast Accelerator, Marathon House
Olympic Business Park, Dryrbridge Road
Dundonald
Ayrshire
United Kingdom
KA2 9AE
07443925995
Latest news from Leanne Cairns Millinery
I have two small pieces in Tie the Knot magazine for Sept Oct, available at the show and an advert. also a piece on a hat in the Mallorca Bulletin if you require them, could not down load them here as files too large but added these to the gallery photos..