Posted: 26th Jan
The Art of Accessorising
Baba-C Designs have taken the time to give you advice on how to accessorise for your big day, including tips on how to style and the services they offer. Take a read below.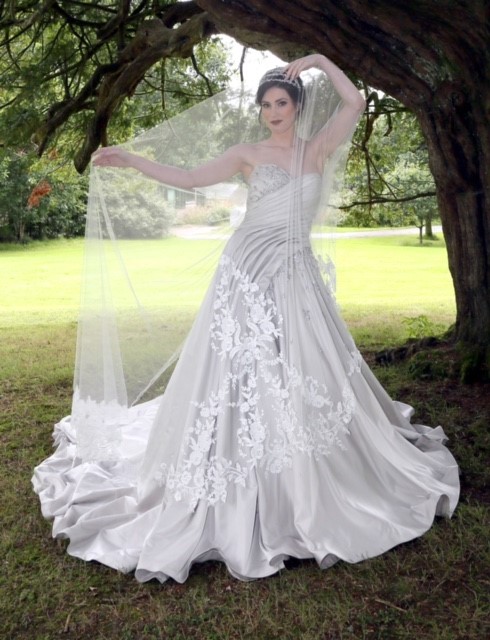 Your wedding day is the time when you want to look your absolute best, bringing out the amazing you in all your splendour.
You've spent a lot of time finding your perfect gown and now is the time to accessorise, pulling your look together in order to make your head turning entrance.
It really is all in the detail and that's where your accessories come in – and a leading accessories designer like Baba-C Designs can offer you guidance, advice and unrivalled choice for those all-important finishing touches.
So let's take a closer look at what is current in the wedding market.
Hair bands
These are a hot favourite right now, and the beauty of these styles is that they work so well with every hairstyle and many of the gowns currently available. Each design can be customised to get you the right height, shape and detail. So whether you want bold and daring or classic and elegant, it can be made just the way you want it to be.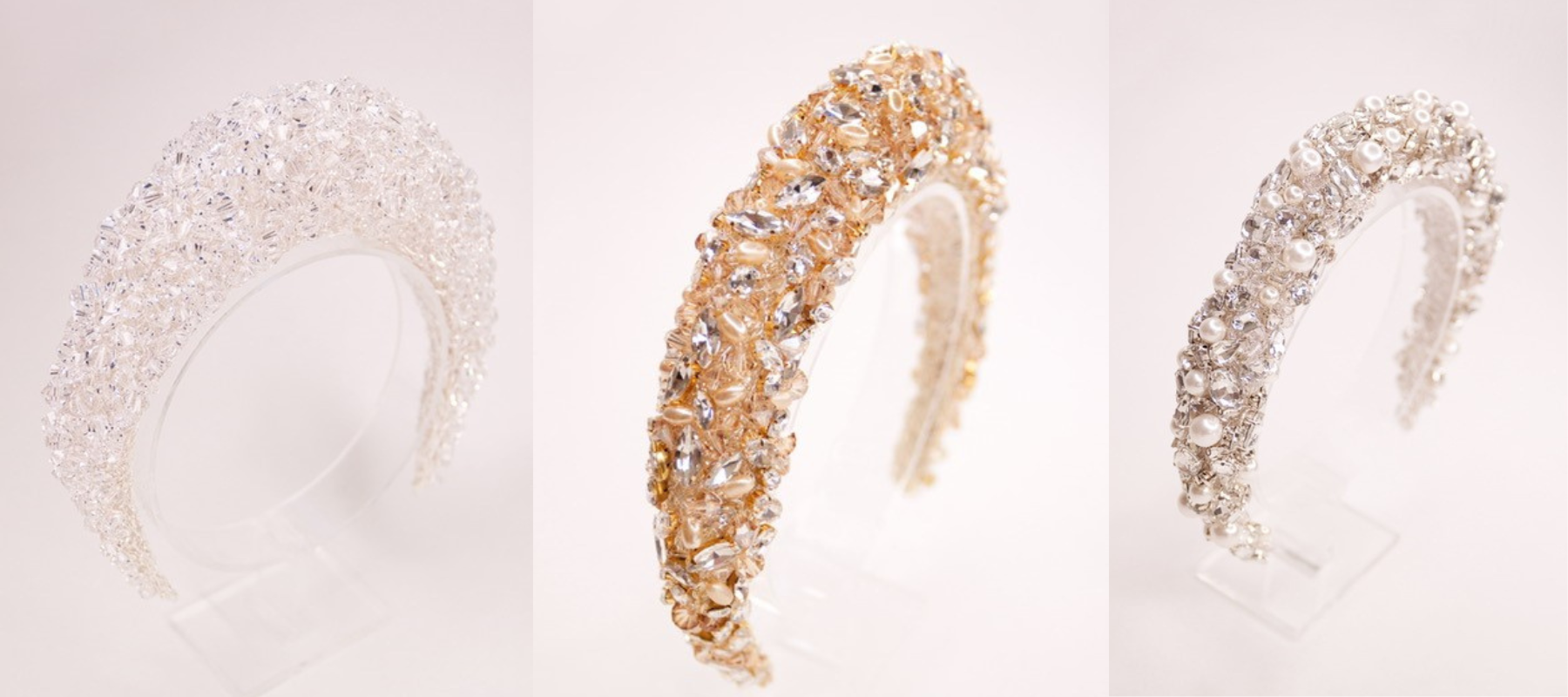 Themes
Whether your theme is Disney, Winter, Scottish or Celestial – or you have an idea you need help realising – there will be a design to suit you, so share your ideas with your stylist and let them find or create the perfect piece.
Personalise it
If you have a piece of jewellery you would like reworked into a headpiece, fancy adding some little crystal forget-me-not flowers, or would like some lace taken from Mum's wedding gown to add to your own veil, these are all perfect ways to incorporate a loved one into your special day. At Baba-C, we know it's always a privilege to be trusted with these special things, and reworking a family heirloom to create a new one is always a joy.
Classic
Romance will always play a part in weddings and you cannot go wrong with sophisticated elegance or a timeless classic design.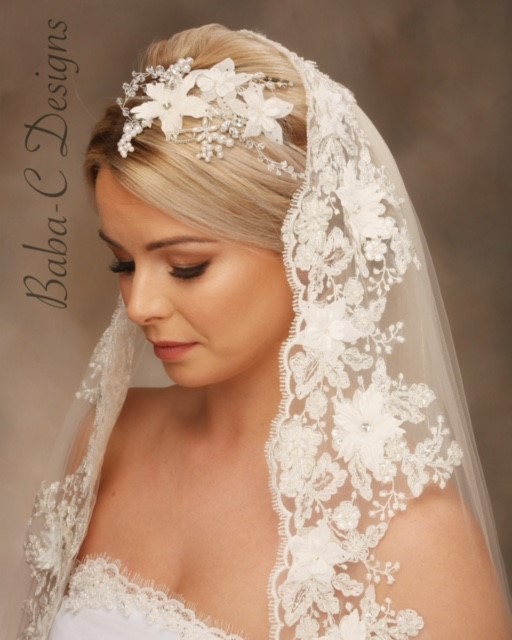 Fashion forward
From red carpet glamour to stunning statement designs, take inspiration from the world of fashion and try something that's bold and bang-on-trend.
Whichever trends you decide to incorporate into your overall bridal look, in all our designs we will take into account not only your personal preferences and style of gown, but your face shape and hairstyle. Sometimes the smallest changes can make a headpiece go from lovely to perfection – and no bride would want anything less.
Come along to our stand at the show
At the show we will be bringing along headpieces in all shapes and sizes, and veils in a myriad of finishes and shades, including some never before seen designs, to give you an idea of what's in store at our studio, where we offer a personal consultation in a relaxed fun environment. So drop by our stand (412D) and find out more about what we can do for you.
It has been said that the best accessory is a smile, and we take the privilege of helping to put that smile on your face very seriously by offering you the best possible choice for your headpiece and veil.
Instagram & Facebook - @babacdesigns