Posted: 27th Feb
Nearly 5700 brides, grooms and their entourages flocked to the SEC, Glasgow at the weekend (22 – 23 Feb) for an unforgettable day out at The Scottish Wedding Show.
Bringing together over 200 of the UK's leading wedding suppliers, couples prepping for their big day had everything they needed to turn their dream wedding into a reality. From beautiful floral bouquets and showstopper cakes to alpacas and wedding transportation, the show encouraged couples to be themselves and host their own, personality-filled wedding.
In addition, 120 beautiful outfits were brought to life on the catwalk, including stunning bridal, bridesmaid, flower girl and mother of the bride dresses along with highland wear and suits for the men. 6 bands played at the Live Band Showcase each day to help happy couples find the perfect sound for their special day.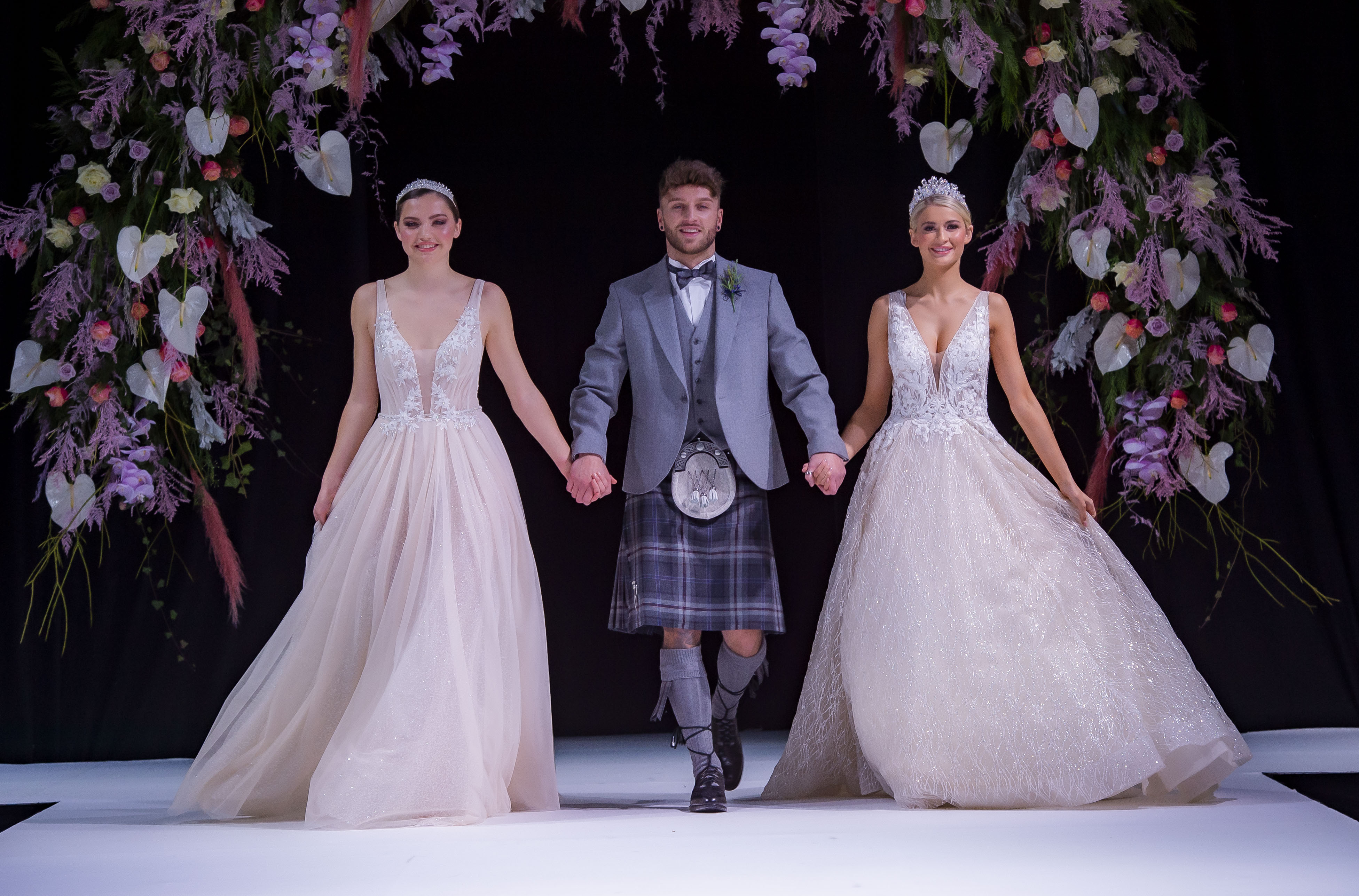 An extraordinary weekend of wedding planning took place along with a lot of fun as couples and friends enjoyed show entertainment and the delicious food and drink on offer.
Show Manager, Tsitsi Lynn Makuni said "We are seeing more and more couples breaking from the 'traditional wedding' and looking for something a little more unique. Yet, finding ways to bring out your personality on your big day can be difficult.
"The purpose of the show is to provide the ultimate wedding inspiration and to encourage couples to follow their hearts. Whether they would like to involve their furry friends, have a wedding cake made out of cheese or are hoping to wear a wedding dress fit for a princess, we ensure there is a brilliant range of exhibitors at the show.
"We want all happy couples to leave with smiles on their faces, plans in place and even a few vendors ticked off their lists, and we hope we've done just that.
"We're already looking forward to the next show and have a few exciting ideas in the pipeline."
The Scottish Wedding Show will be returning to the SEC, Glasgow on 19-20 September 2020 with bookings already open for exhibitors.