Stand Number: 445A
PhotographerPhotographyOther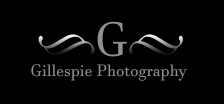 We are a multi award winning family photography business and we specialise in wedding and event photography. Where possible we also have two photographers on your special day as we prefer this as we can get different angles for our clients and provide them with the best possible images of their day. We are based in Fife but cover all of Scotland outside of Fife we have a small travel fee purely due to the cost of fuel these days but its minimal and we are sure that you are still getting a fabulous price with us and most importantly standard of service we provide. We also offer another photography service which is a selfie booth called FotiBooth which means you can have you photography and photo booth taken care of by one supplier giving you less suppliers to deal with which means less stress for you on your special day!
New from Gillespie Photography
We will have FotiBooth with us over the weekend which is super exciting!
Get in contact with Gillespie Photography
39 Evandale Court
Fife
Scotland
KY6 2PB
01592800021