Stand Number: 427C
Stationery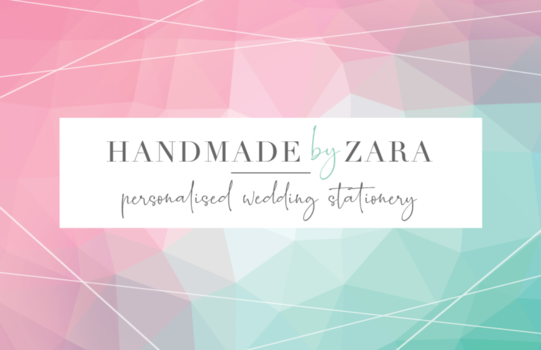 When I got married 7 years ago I knew I wanted bold and bright colours but I couldn't find them, so the only thing I could do was make it myself! Here began the little idea of colourful, personalised wedding stationery. So from my studio near Dumfries I can provide a full suite of coordinating stationery in over 35 pearlescent paper colours. I'm all about the colour, texture and luxurious feel of your wedding stationery complementing your special day! There are no set packages as everybody's wedding is different so everybody's stationery is different!! I'm here to help take the stress out of getting your wedding stationery organised! Come say hello!
New from Handmade by Zara
I'll be bringing my newly designed Wedding Milestone Cards, available to buy over the weekend!
Contact Handmade by Zara to organise an appointment at the show
1 Rhonepark Crescent
Crossmichael
Dumfries & Galloway
Scotland
DG7 3BN
07740873473