Stand Number: 433F
Photography Videographers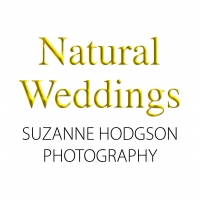 Natural Weddings Photography established the informal, relaxed style of Photography in 2001 and everyone it seems has followed suit, claiming to provide natural photos . We believe our pictures show the expertise and professionalism we have in this approach and style of Photography. We cater for formal photos and review these in detail with you to make sure you have all the ones you would like, but we will make sure you are not separated from your guests for long periods. We are recommended across most if not all of the top venues in the Glasgow, Ayrshire & surrounding areas because they recognise our professionalism and ability to keep things on schedule. We have work on file from most wedding venues and are full time professionals who do this for a living not a hobby. No amateurs or novices and no waiting months for photos. Most importantly you will get top quality photos and albums that tell a story of your day along with a professional who manages your day, it is more than simply taking photos.
Fantastic show offer
We have amazing offers on for bookings made at the show over the weekend with up to £500.00 off our listed prices. Please come and have a chat with us at the show & we will happily quote you a price for your requirements. We cannot guarantee we will be the cheapest at the show but we can certainly claim we will be the best value for money. £500.00 off top package and unlike some other products on the market, we only use top quality products.
New from Natural Weddings Photography
Classico Album now available in 10 x 10 & 12 x12 sizes. Show offers on these as well.
Contact Natural Weddings Photography
55 Lochhead Avenue
Lochwinnoch
Scotland
PA12 4AW
01505 844822