Posted: 27th May
With its stunning architecture, plentiful green spaces and quirky nooks and crooks, Glasgow has many photogenic spots. But where are the city's best locations for wedding pictures? To help couples looking for the perfect backdrop, we asked our top photography exhibitors to share their recommended spots for a wedding album to remember.
Ashton Lane
Coming out on top is the West End's Ashton Lane. Known for its idyllic twinkling canopy and al fresco dining, this west end location received the most votes for its love inducing atmosphere and quirky delights. Having photographed thousands of weddings across the city between them, the snappers chose Ashton Lane because of its alternative and contrasting background, intimate vibe and selection of charming bars and eateries – making it the perfect spot to create romantic memories.
Daniel Rannoch, Co-owner of Fern Photography, said: "There's nothing quite like the cobbled streets of Ashton Lane to put some love in the air.The lively atmosphere and beautiful lights add a distinct charm to photographs and the presence of a few friendly Glaswegians just add to the memories."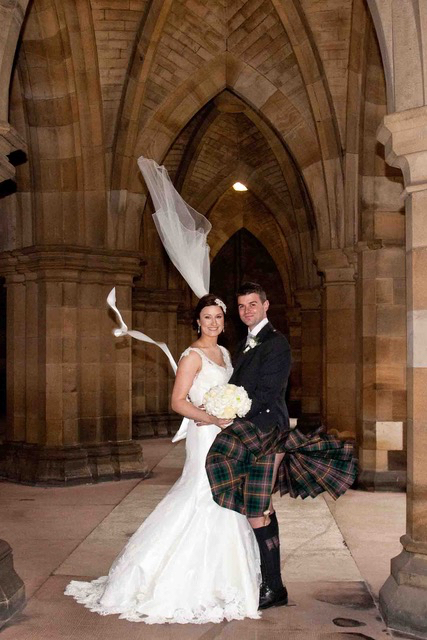 The Cloisters at Glasgow University
Located in the grounds of Glasgow University, The Cloisters claimed the second highest vote for its tranquil environment and impressive arches. Its historic and breath-taking architecture combined with the dreamy lighting makes for some scenic snaps to set hearts soaring.
Suzanne Hodgson, photographer at Natural Weddings, said: "Capturing couples' happiest and loving moments can be made that extra bit special in a wonderful setting. There is something magical and romantic about the Cloisters that makes me return to this spot for wedding shoots time and time again. Even if I'm only on location with the couple for a short time, I think they feel like it's just the two of them alone – there's nothing quite like it."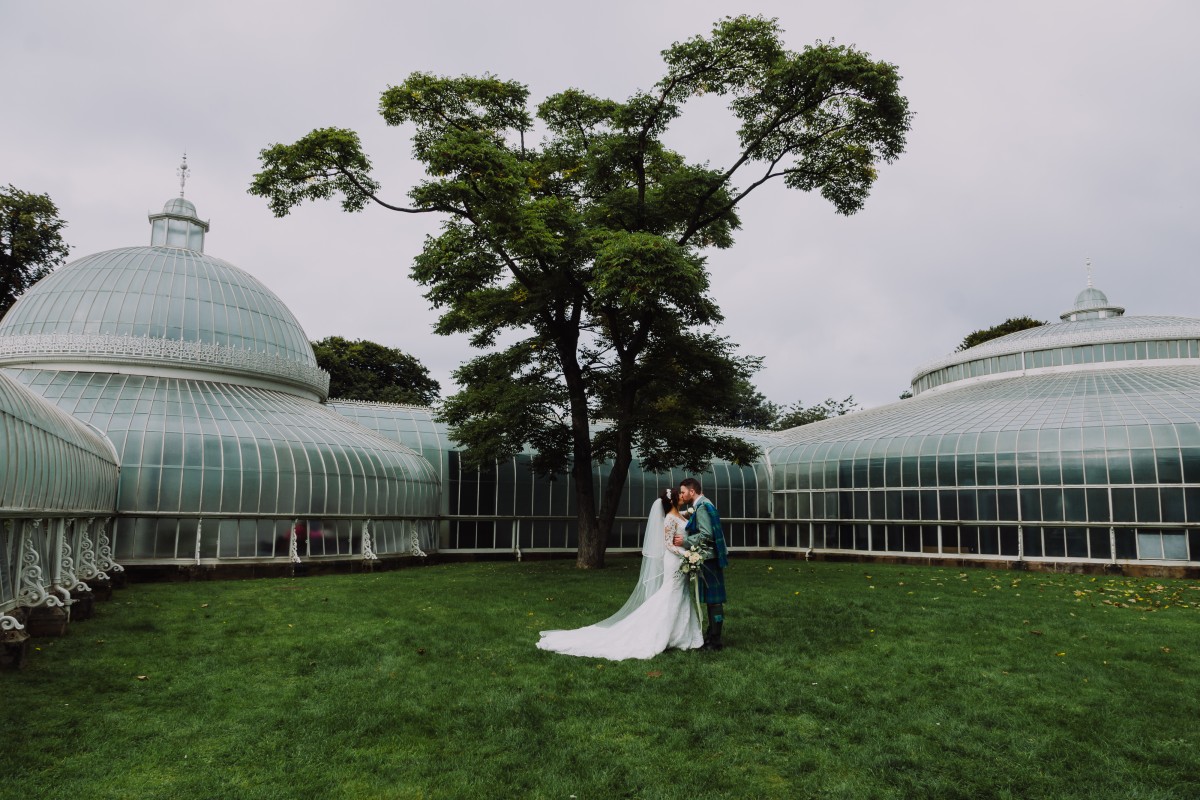 Botanic Gardens
The Botanic Gardens was also noted for its amorous scenery andearthy beauty. Whether it's a shot of a couple surrounded by blooming flowers in the incredible greens or standing among the exotic plants in the natural lit greenhouse, the location sets the scene for the ultimate wedding shot.
Cheryl Lynch, Co-Founder of Canvas and Peach Photography, said: "The Botanics are one of my favourite locations to shoot Brides and Grooms. The colours are so vibrant and obviously change with the seasons, giving you many different options each time you go there. It's also a very calm, peaceful environment and really allows couples to enjoy a few quiet moments before the fun of the party begins."
The photographers – including Canvas and Peach Studios; Fern Photography; Natural Weddings; David Grant Simpson Photography and View Photography – also cited The Hidden Gardens, Kelvingrove Park, Pollok Park, The Lighthouse and The Mitchell Library as close contenders for Glasgow's best wedding picture spot.