Posted: 19th Jan
Wedding decisions I regret and what I would've done differently
In the lead up to your wedding, it's hard to know what choices you will be glad you made and if there is anything you will regret. From things brides spent a silly amount on and didn't end up using, to things they wish they had shelled out more for. We have some advice below from brides about their wedding regrets and what they would have done differently.
Skipping a trial run
Your wedding look will be immortalised forever in your wedding pictures so it's a good idea to have a think about what sort of look you would like to have. Do you want ethereal soft make up and wispy, effortless braids, or would you rather a full glam look with perfectly quaffed hair? There's nothing worse than realising on your big day that you don't like the false lashes your wearing or your lipstick photographs too light in pictures! Having one or two beauty and hair trials before your big day will help you to decide in advance and ensure you are communicating exactly what you want.
No live music
Sometimes having a live band or DJ can fall low on the priority list of wedding planning, or it can seem cheaper to just use an aux cable and let guests plug their phone. Live music catered to the couple's unique story and taste is a valuable and special part of any wedding, where guests come together on the dance floor to let down their hair and make memories dancing the night away. Having a DJ like Graeme Barrie Wedding Entertainment or a live band like Fever Pitch, who personalise your setlist to include songs that have meaning to you and your partner, your families and your friends as well as any style you might like – from 50s, modern hits or ceilidh music will be the cherry on top of your wedding day.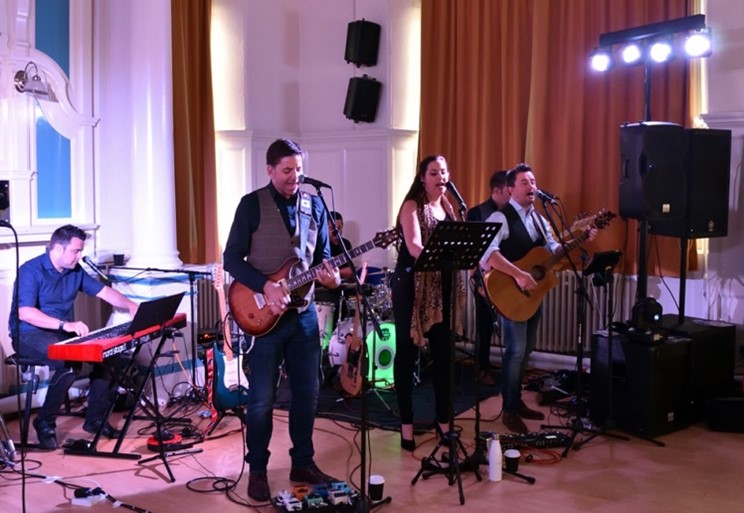 Investing in a photographer who knows their stuff
There is nothing worse than finally seeing the pictures of your big day and feeling disappointed with how they turned out. Doing enough research into the perfect photographer for you will ensure you will have wedding pictures that you will not only want to share forever but will perfectly reflect what they day meant to you. Family run Heyes Images take pride in their contemporary, natural approach to capture your wedding in the most authentic and beautiful way. As two sisters who work together, they also guarantee two photographers present to record your special moments.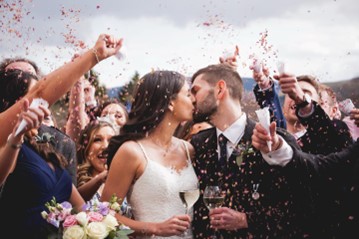 Not taking enough pictures of your guests
Professional pictures are amazing to look back on but you might find yourself wishing you had more time to take pictures of your guests, especially silly, candid ones! As time goes on and we grow older, the precious memories together at our special days become invaluable. Finding a way for your guests to take their own pictures gives you the chance to take in the full experience and see your wedding day through their eyes. With Just A Pose Selfie Mirror, guests can easily take pictures using the interactive touch screen and add in all sorts of fun animations, frames or colours. Guests can also have their pictures printed or receive them via text and email, allowing you to create a big album of memories to look back on.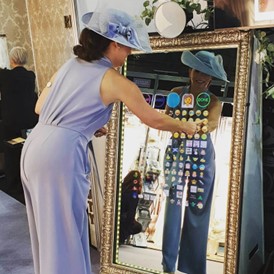 For more wedding ideas and inspiration, get your tickets to the Scottish Wedding Show, taking place from 18-19 February 2023 at the SEC Glasgow, now! Buy tickets here and follow the Wedding Show on Facebook, Instagram and Twitter.