Posted: 1st Feb
From Meghan Markle's simple style to alpacas as your guest of honour, 2018 brought us a load of fabulous wedding ideas. But what's in store for 2019? We've enlisted the help of Scottish Wedding Show exhibitor Oskar Gilchrist-Grodnicki, Scottish Sales Manager of one of the UK's leading online wedding platform, WeddingDates to share some of the top trends to look out for this year:
Hints of coral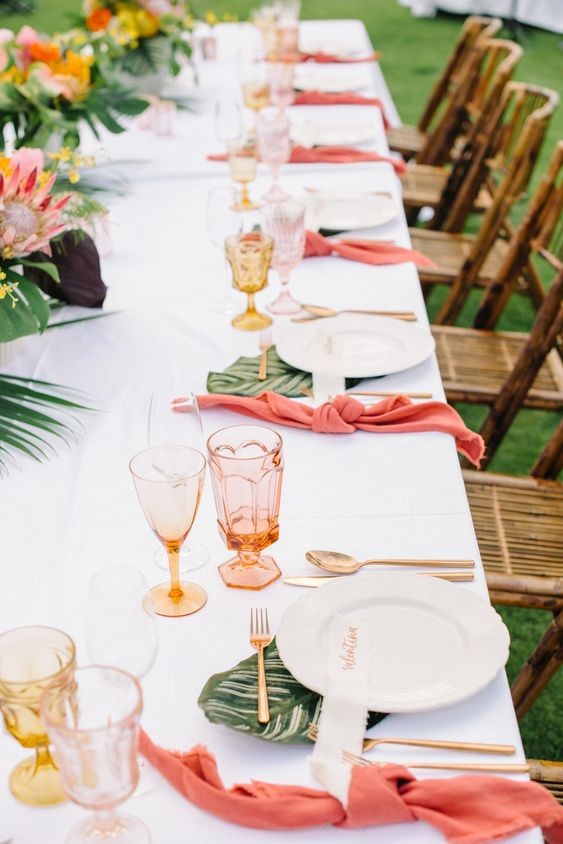 Pantone's colour of 2019 is Living Coral - a bright, sunny, pinky-orange which is sure to make an appearance at many weddings this year. There's a definite trend towards couples opting for bolder colours but for those who prefer something a bit subtler, coral is the perfect choice because it blends perfectly with delicate whites and creams.
Simple and classic wedding dress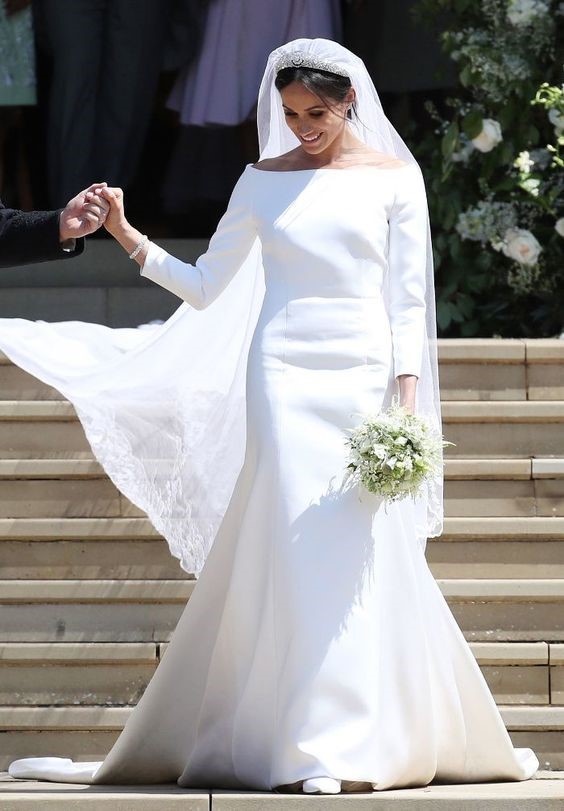 2018 saw the return of classic designs and simple styles thanks to Meghan Markle. This style looks set to be even bigger in 2019 as brides buy into the flattering shape but also practicality of the designs. Couples want their weddings to be about celebration and comfort and this is reflected in their attitudes towards the dress-code.
Bring the outdoors in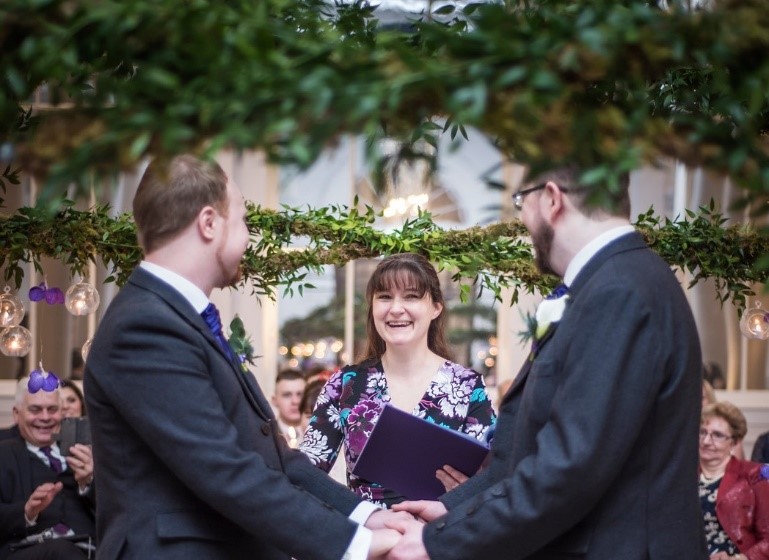 For 2019 weddings, greenery will be a classic go-to shade, with flowers and foliage featuring heavily. I introduced this very trend to my own wedding last year. We didn't want many flowers as it was winter, so we went with frosted white and bare trees and dripping orchids down from the branches to give a winter forest vibe. In addition, we married under a pagoda of foliage incorporating delicate touches of seasonal flowers in our favourite colour. After the ceremony this same pagoda, became the centre stage for our round top table.
Opulent wedding cakes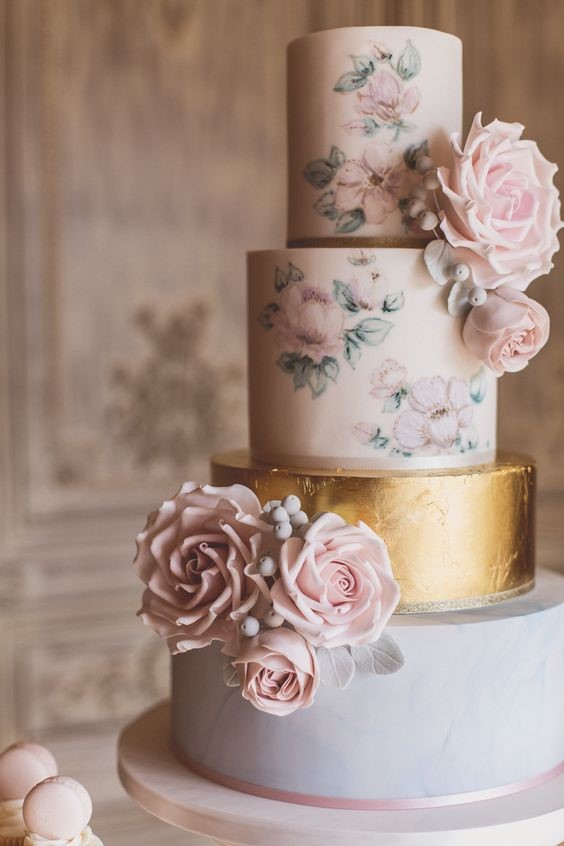 Weddings cakes become more impressive every year and 2019 will be no exception. Naked cakes featuring natural fruit and flowers and pastel finishes or lightly covered in rippled icing, will be strong for 2019, as will themed cakes as couples look to personalise their reception. The way a wedding cake is presented can also be a talking point. Display on cake swings or even dedicate an entire table to cakes with a variety of sweet choices and decorations, for the ultimate show stopper.
Eco-conscious and ethical weddings
We all know we need to look after the planet and there is a growing trend to see that reflected at weddings. From choosing organic and natural centrepieces, ethically sourced food and drink or even encouraging charitable donations as wedding presents, many couples are choosing to make their wedding as responsible and ethical as possible.
Scenting your wedding
Candles have always been a wedding favourite for creating a romantic mood. Now we're seeing more couples opt for their favourite scented candles to really transform their wedding ambiance and create a scented memory they can enjoy for years to come. A scent can have an impact on the atmosphere and can inspire an uplifting mood among guests, so it's a great added extra.
Statement chairs
The days of the chair cover and sash combination are long gone. Statement chairs such as Chiavari chairs, Ghost chairs, French chairs and Thrones have grown to become an essential part of wedding décor.
Grazing stations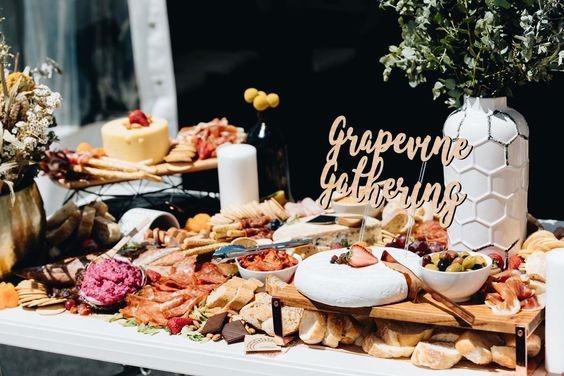 Traditionally a three course sit down meal is served at weddings but according to Wedding Dates 2019 Ultimate Wedding Survey, 3 in 10 couples don't want that for their big day. Instead some are opting for an Italian-style grazing station where guests can mingle with their small plate. This is often followed by a procession to a seated main course and a choice of cakes and sweet delicacies brought to the tables to nibble on for dessert.
Wedding Party diversity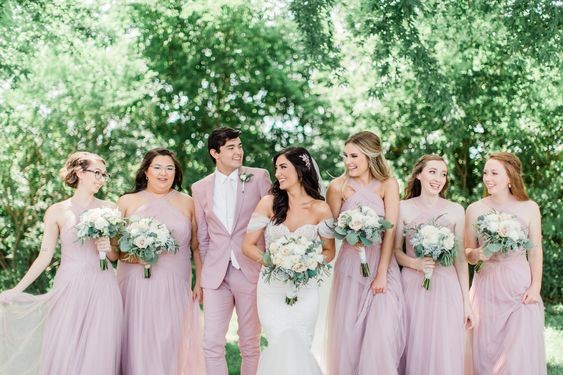 There's already a growing trend for couples to move away from the traditional bridal party structure. Bridesmen, Groomsmaids and Best Woman are all becoming more common place as couples want those closest to them by their side for their big day.
Social media ban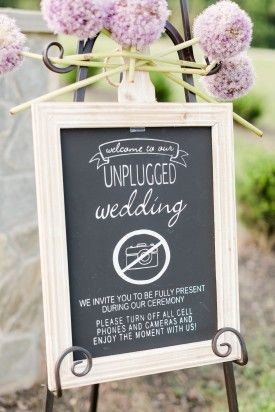 Posting on Facebook and Instagram is part of life now, but many couples want to hold onto the moment as long as they can and don't want it spoiled by social media notifications. Likewise, they want to keep the celebrations under wraps for the evening guests so politely ban any posting until the next day.