Posted: 11th Feb
The Scottish Wedding Show is the ultimate event for happy couples planning their big day. This year, we are delighted to be showcasing some of the most stunning venues to hold your special occasion. From historic castles and grand houses to beautiful hotels, we have it all.
To give you a kick-start before the show returns to the SEC this month (22 – 23 Feb), we've listed our range of venue exhibitors below to help you choose the perfect venue for you:
1. Achnagairn Castle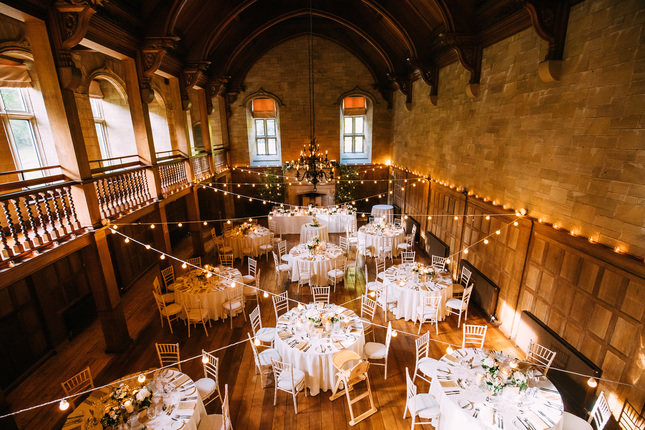 Named one of the best wedding venues in the country by Harper's Bazaar, Achnagairn Castle is quite rightly one of the most sought-after locations by brides and grooms to host their nuptials. The 30-acre estate boasts a five-star exclusive venue space, an incredible vaulted ballroom, outstanding catering and 24 bedrooms to host you and your guests – no wonder it's so popular. If a truly magnificent venue fit for the royal is what you're after, then look no further.
2. Blairquhan Castle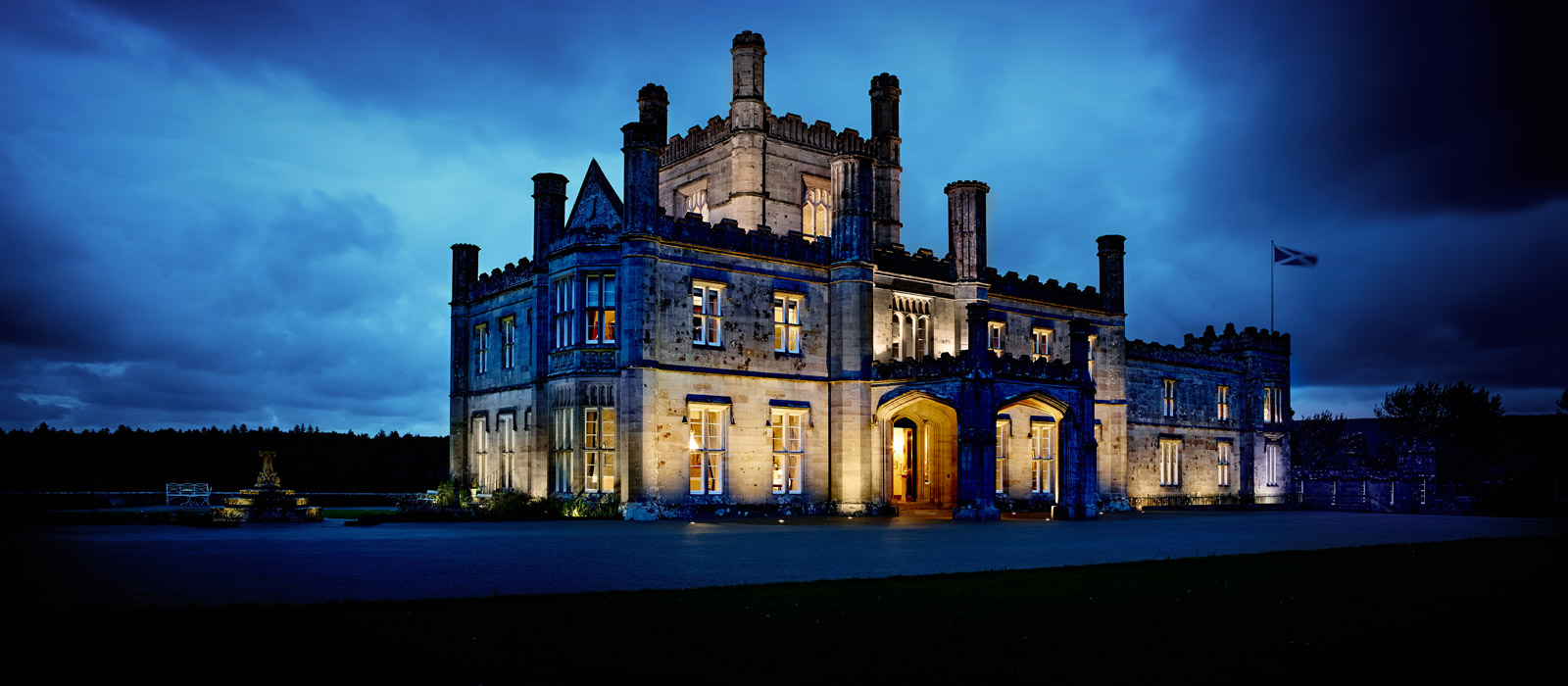 This gorgeous castle is located in the dreamy Ayrshire countryside. Steeped in history, Blairquhan Castle is the perfect romantic fairy-tale setting for your wedding. The venue can host up to 100 people and offers multiple beautiful rooms for you and your guests to celebrate in style. If the castle isn't enough to sway you, the historic building is also surrounded by acres of stunning greenery – providing the perfect canvas for your wedding snaps.
3. Cameron House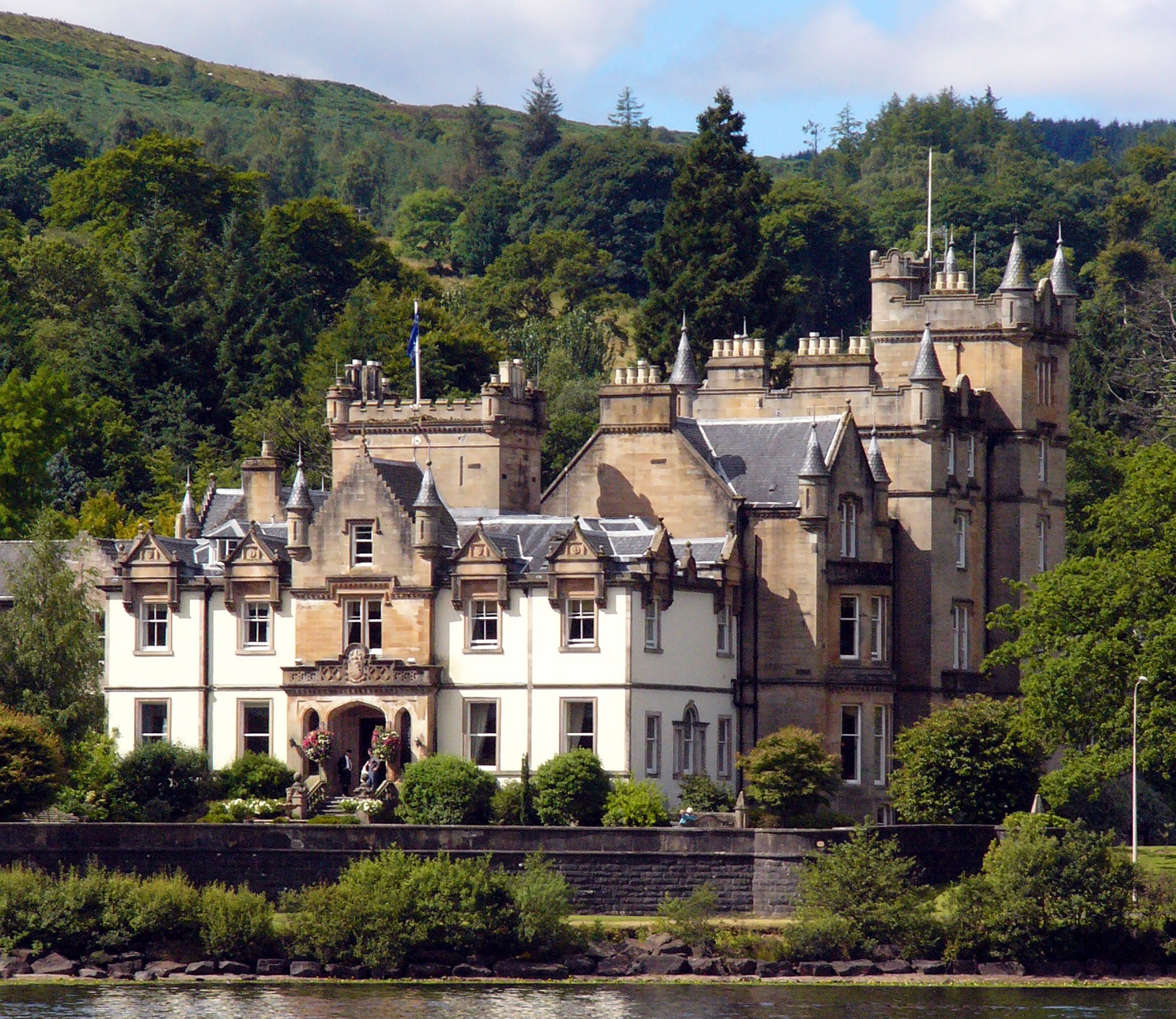 Cameron House is one of the most impressive hotel and spa resorts in the country, and it's also a spectacular five-star wedding venue. Situated on the banks of Loch Lomond, you can immerse yourself in Scotland's beauty – it truly is a one-of-a-kind location. The house is due to re-open later this year so if you're looking to book this fantastic venue, we recommend acting fast to secure your date as we think their 2021 availabilities will go quick!
4. Crossbasket Castle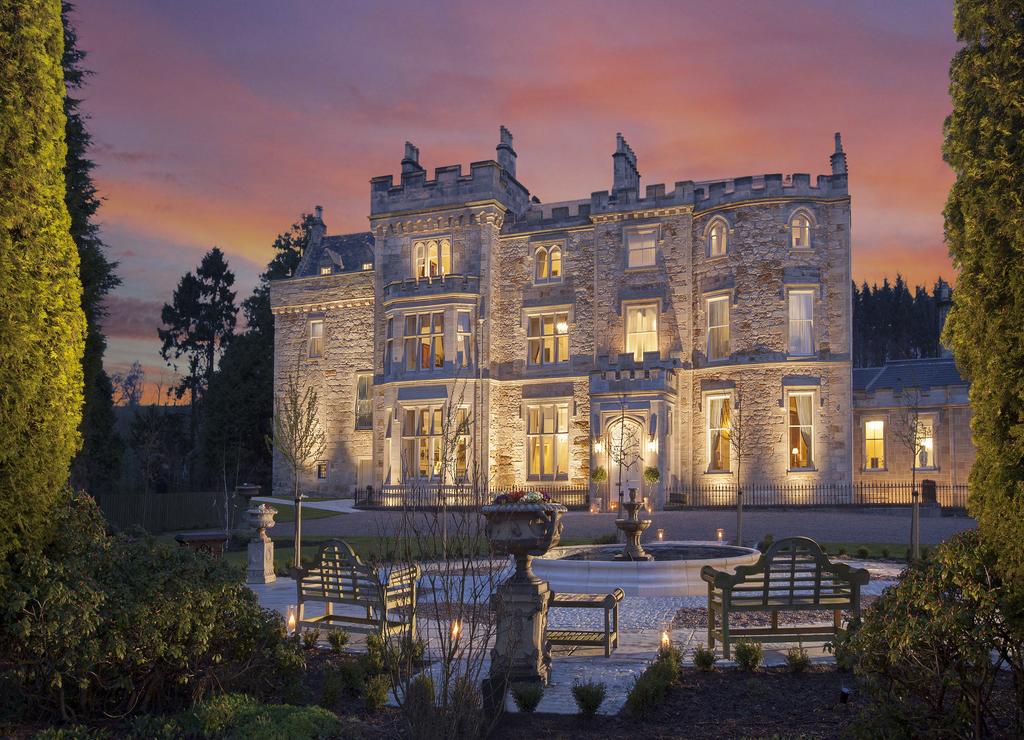 We love a castle venue and Crossbasket Castle if definitely one of our favourites. The castle is tucked away on the outskirts of Glasgow, meaning you can enjoy the peacefulness and tranquillity of the stunning estate without needing to venture far from the city. Crossbasket Castle can host up to 250 guests and even offers a private four-story bridal tower to make those sacred moments with your party all that more special before you walk down the aisle and start forever with your loved one.
5. Crow Wood Hotel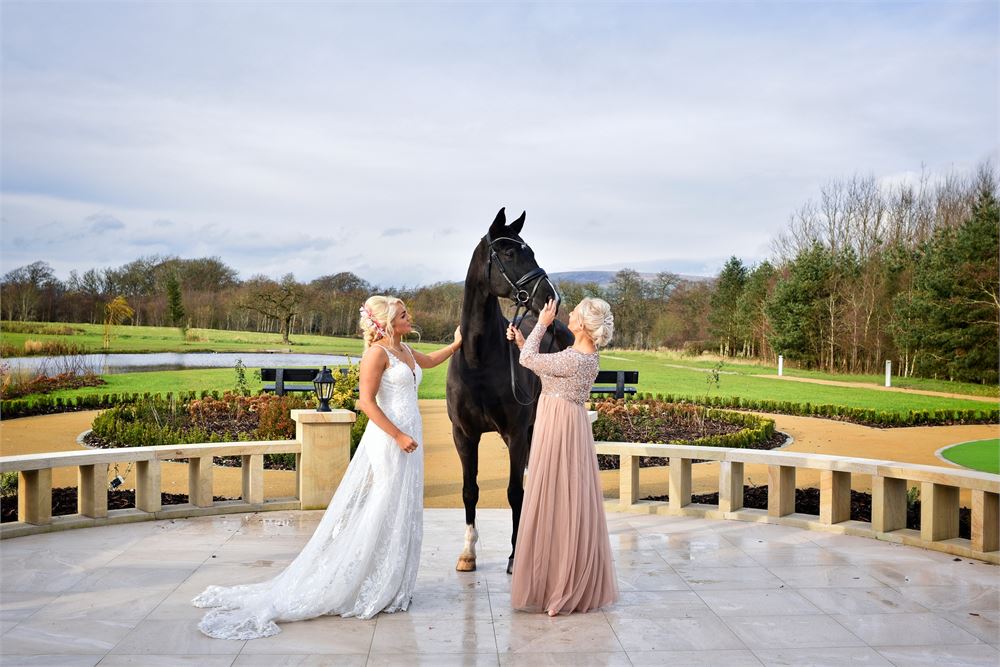 A stylish and contemporary venue, the Crow Wood Hotel is ideal for trendy and modern couples who are looking for an alternative location to tie the knot. Specialising in outdoor weddings, brides and grooms have the option to make the most of the hotel's 40-acres of private land to hold their ceremony and reception.
6. Dalswinton Wedding Estate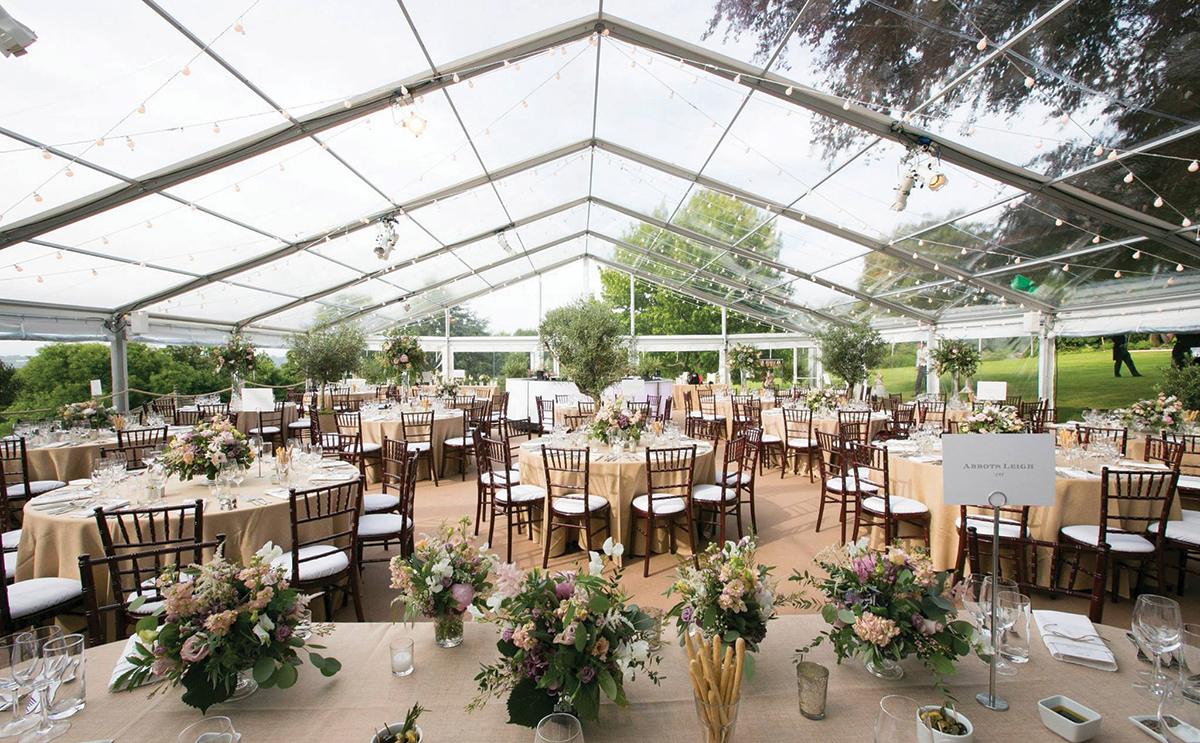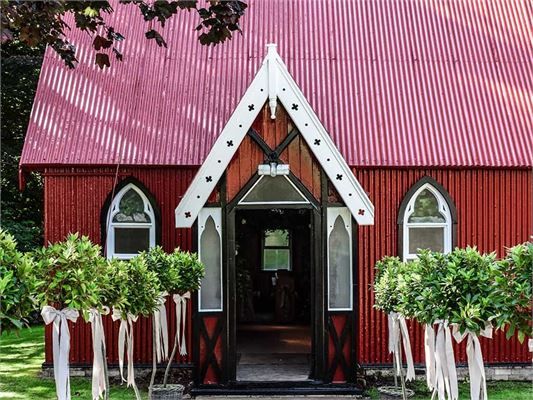 If you're looking for a venue with a bit of character then Dalswinton Wedding Estate is the one for you. Located in the countryside of Dumfries and Galloway, the private country estate venue is surrounded by breath-taking views. This venue is perfect for outdoor or marquee weddings as there is much stunning land to work with. If the venue surroundings aren't enough to convince you, their little quaint red Barony Church will. It's just too cute!
7. Dumfries House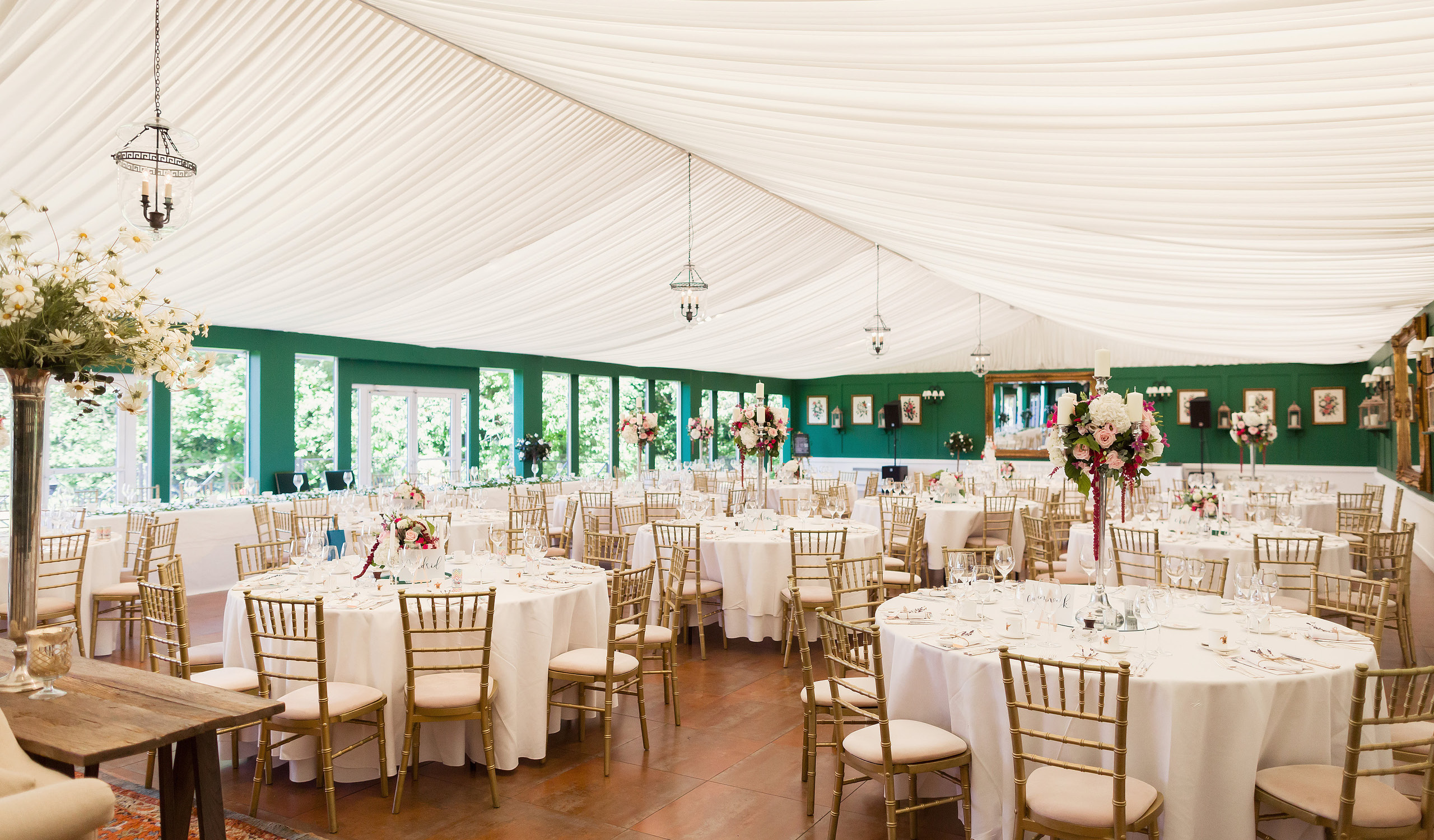 A venue overflowing with sophistication and elegance, the 18th century Dumfries House is a truly spectacular location. Offering a range of rooms for different sized parties, you can choose between an intimate or grand celebration. The venue also has 22 luxury five-star rooms and cottages available for overnight stay, so your guests can really let their hair down and celebrate your special day right through until the end of the night.
8. Fitzsimmons Group
The Fitzsimmons Group offer three gorgeous venues for couples to tie the knot: Brisbane House, Riverside Lodge Hotel and The Fenwick Hotel. With three unique venues to choose from, their dedicated wedding planning team will help you create your dream wedding. So whatever your wedding style, make sure to pop by their stand to find your perfect venue match!
9. Kinkell Byre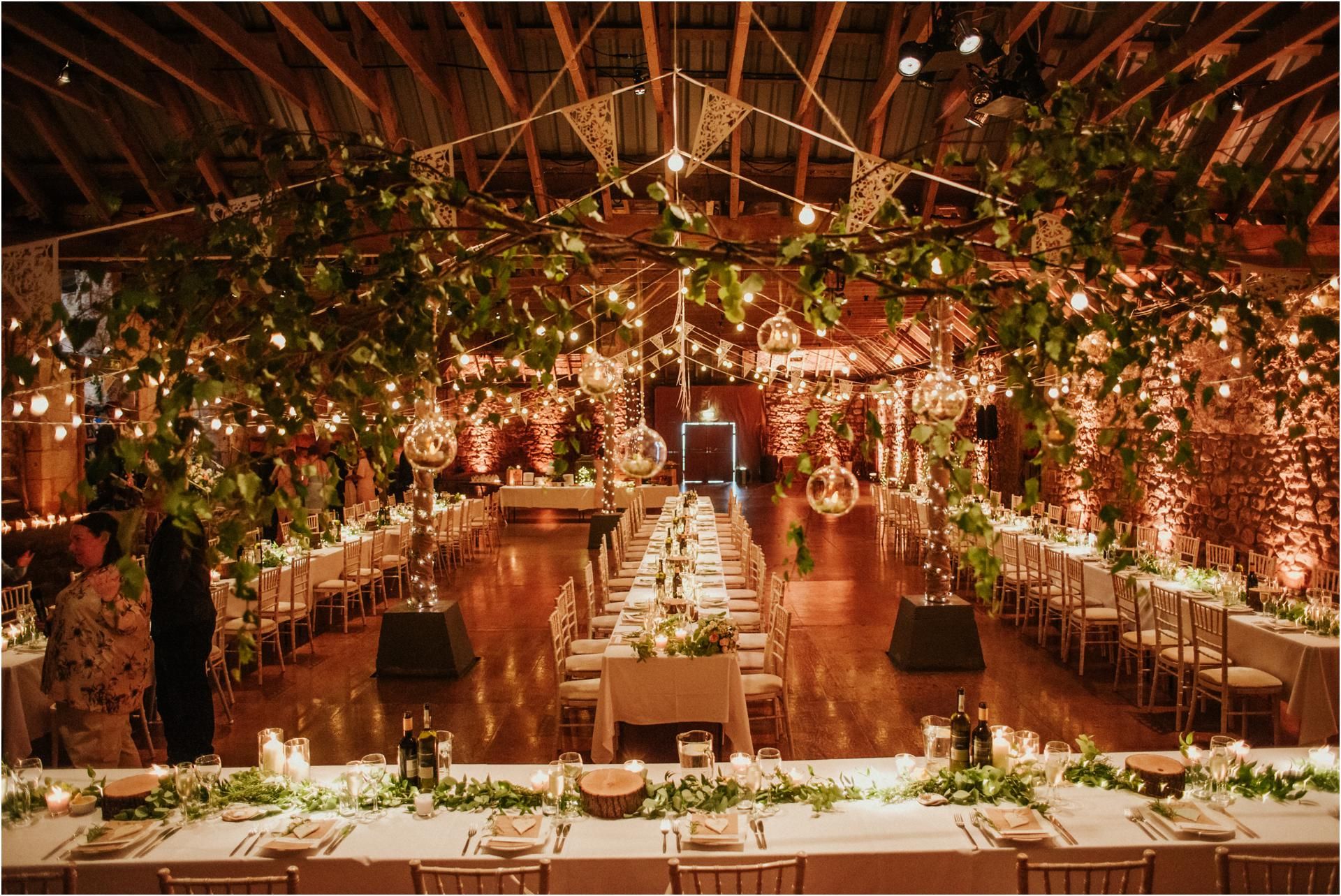 An old winter cattle barn turned striking venue space, Kinkell Byre ticks all the boxes for a dreamy and romantic location. The St Andrews barn is full of character and rustic charm - presenting the perfect canvas for you to create the wedding of your dreams. With the option to host up to 450 guests, the choices are endless at Kinkell Byre.
10. Macdonald Hotels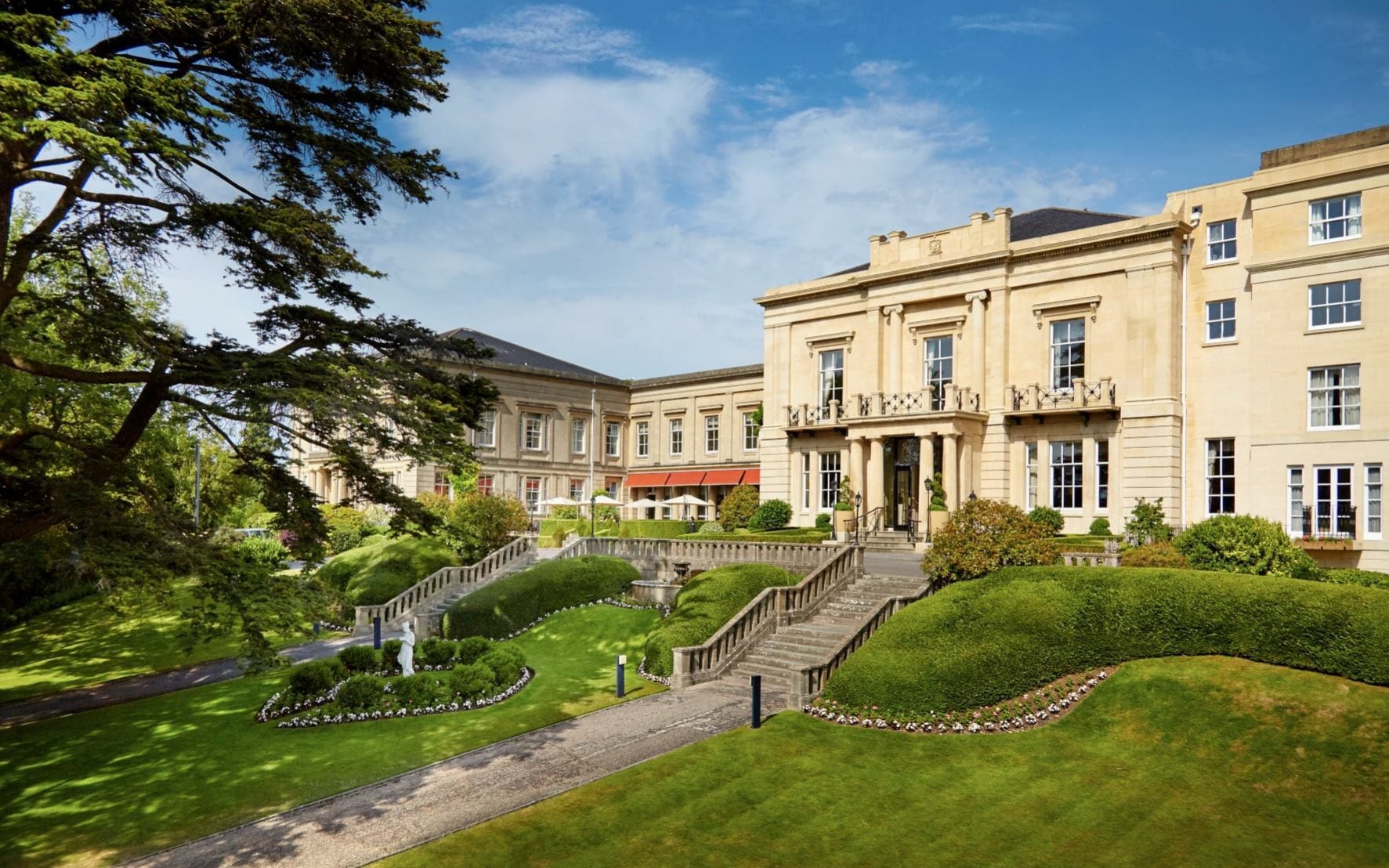 With over 35 magnificent venues in their portfolio, you're guaranteed to find your dream wedding location with Macdonald Hotels. The hotel and resort group have venues all over Scotland and the UK, from the gorgeous Macdonald Marine Hotel & Spa in North Berwick to the Macdonald Old England Hotel & Spa in Windermere. Macdonald Hotels also offers a range of pre-wedding packages, such as bridal spa packages and guest activities, to make your celebration one to remember.
11. Manorview Hotels & Leisure Group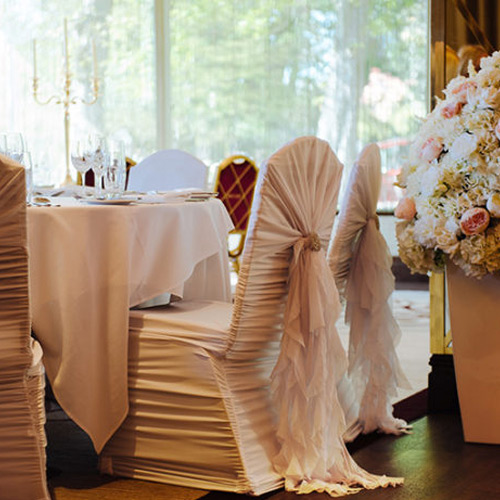 From Cornhill Castle to boutique Boclair House or victorian Lynnhurst Hotel, Manorview Hotels & Leisure Group offer a full range of amazing venues to host your perfect wedding. With their own designated events and wedding planning team, they'll be on hand to help you plan your dream celebration every step of the way.
12. Hotel du Vin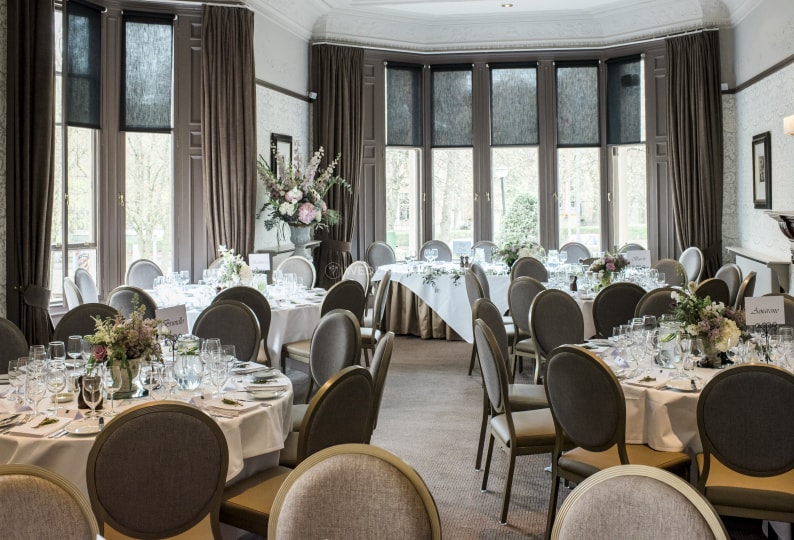 If you want to keep your celebration central but don't want to compromise on stunning venue spaces, why not take a look at some of Hotel du Vin's luxury boutique hotels for your wedding reception? Whether it's flowers, food or fizz to keep your guests happy, your very own organiser will help you do it all!
13. RAD Hotel Group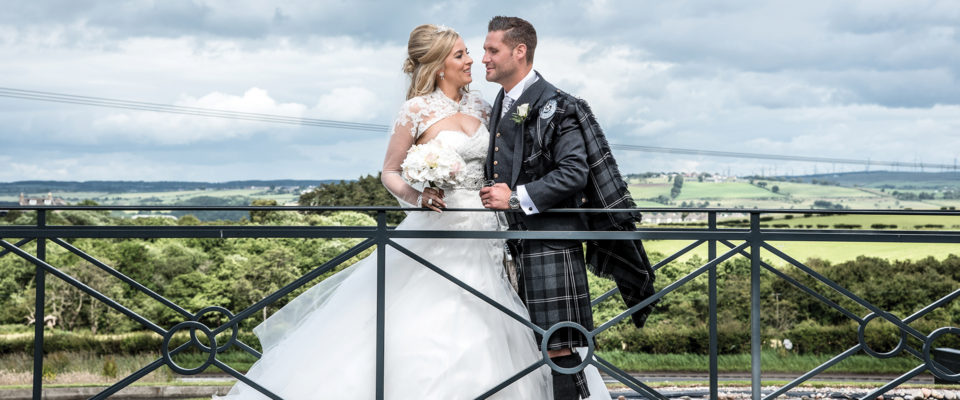 RAD Hotel Group boasts one of the finest selections of Scottish hotels and venues. You can tie the knot in the Lochside Hotel with a view over the waters of the Lowes or give your day a modern edge at the contemporary Carlton Hotel. Whatever your vision for your wedding day, RAD Hotel Group will find you the venue to match.
14. The Gailies Hotel

Picture-perfect all year round, the Ayrshire Gailies Hotel offers couples a one-of-a-kind venue with a rooftop garden conservatory and a luxurious penthouse to host your big day. We recommend this venue especially if you're looking to hold a summer wedding as you can finish your day at golden hour with a relaxed barbeque on the stunning terrace, looking out over the coast to the Isle of Arran – it's absolutely beautiful.
15. The Lodge on Loch Lomond Hotel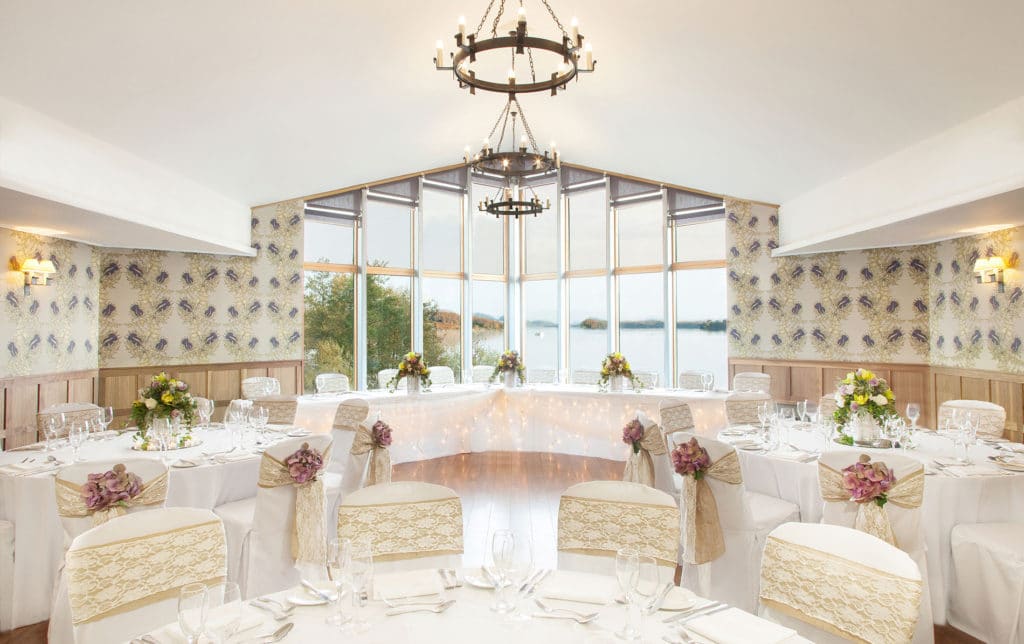 Offering spectacular views of the blue waters of Loch Lomond and the surrounding mountains, the Lodge on Loch Lomond Hotel is the ultimate stunning scenic setting for your festivities. You can exchange your vows with the rippling loch behind you and party into the night in style in one of their luxury and spacious event suites.
16. The Vu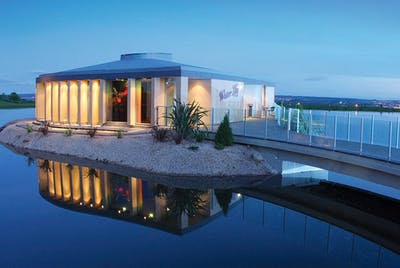 The Vu is an exclusive and unique wedding venue. Overlooking the Ballencrief Reservoir, the Bathgate location incorporates both traditional and modern styles with contemporary ceremony and reception buildings and an old fashioned 5-star Canadian log cabin to spend your first night as newlyweds.
17. Trump Turnberry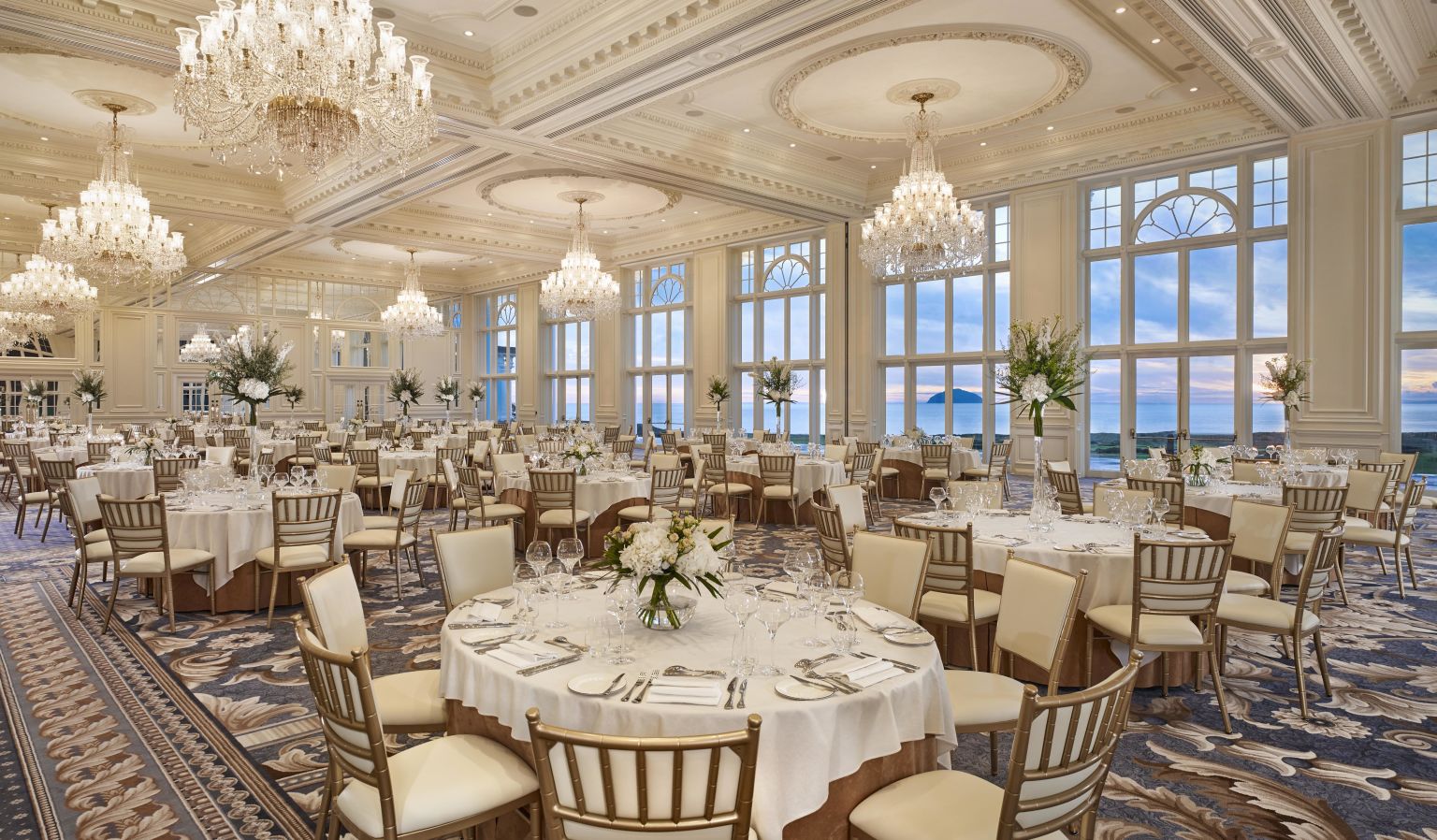 Trump Turnberry is one of the most sought-after venues in the UK. Unmatched on its luxurious beauty, this venue is for those looking to go all out for their big day. You can enjoy fine dining, remarkable views, breath-taking event rooms and they even offer horse and carriages to ride you into the start of forever with your bride or groom.
18. Wedderlie House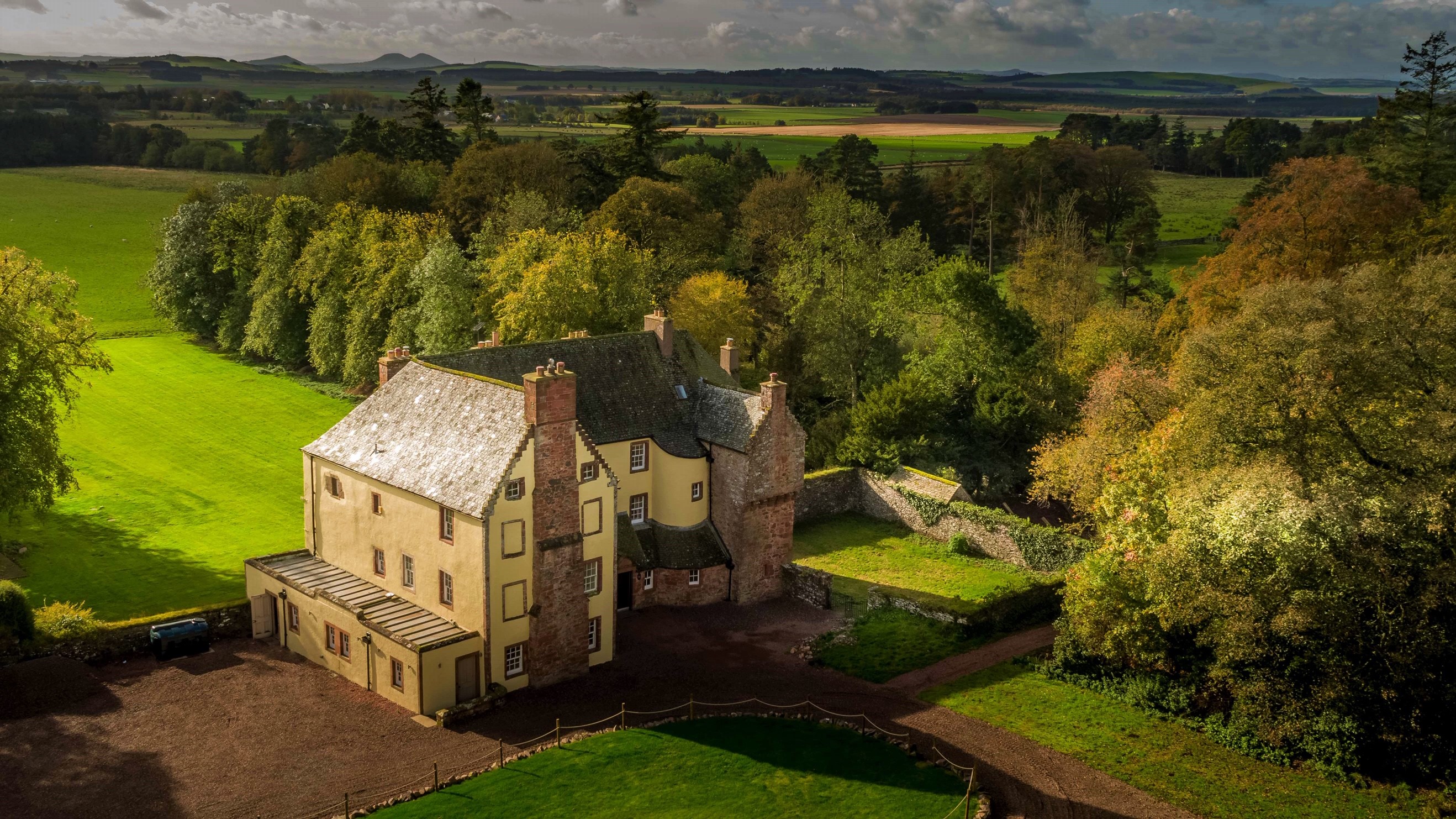 An up and coming wedding venue, Wedderlie House will be joining us at the show for its first year. The renovated 16th century mansion will be available to book for weddings, opening up its stunning grounds to throw your country-side celebration.
All of the venues listed will be exhibiting at The Scottish Wedding Show, providing on-site information and advice to help you choose your perfect wedding day location. To book tickets, click here.