Posted: 18th Feb
Whilst a white wedding dress will never lose its charm, more and more brides are beginning to add a splash of colour to their gowns when tying the knot and we're loving their dresses.
It might come as a surprise that wearing white on your wedding day is actually a relatively new tradition which began in 1840 when Queen Victoria married Prince Albert and wore a white lace dress. Before this, red was the traditional colour!
Below we've compiled some of our favourite non-white wedding dresses worn by celebrities to help you get inspired for your big day:
Mandy Moore
Blushing in baby pink, American sweetheart, Mandy Moore looked like a real-life princess in her ruffled, soft pink gown. With pastel coloured décor and flowers, Mandy's dress elegantly enhanced the look and feel of the wedding ceremony. So, if you're looking for a non-white dress which doesn't stand out too much then a pastel coloured dress might be perfect for you.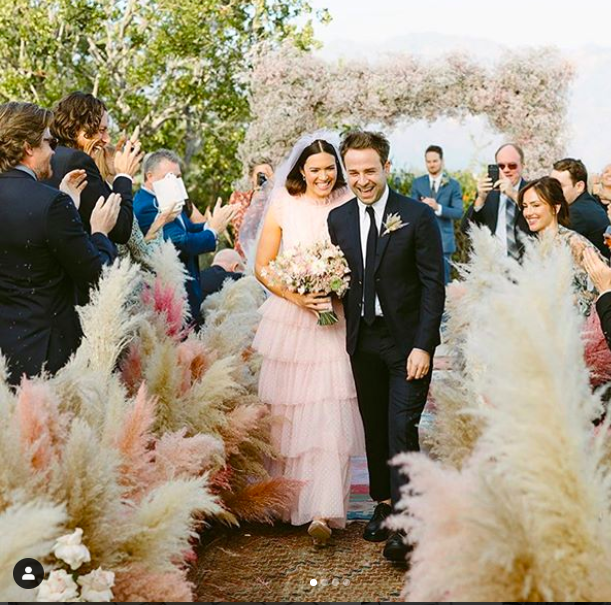 Shenae Beech
Canadian actress and 90210 star, Shenae Beech flipped tradition on its head and opted for a striking grey and black gown to say "I do" in. Coupled with red flowers this dress created a moody but romantic feel. Experts at the show suggest that the key when wearing a dark wedding dress is to keep your hairstyle and make-up simple in order to avoid the gothic look. This is exactly what Shenae did and we think she looks beautiful!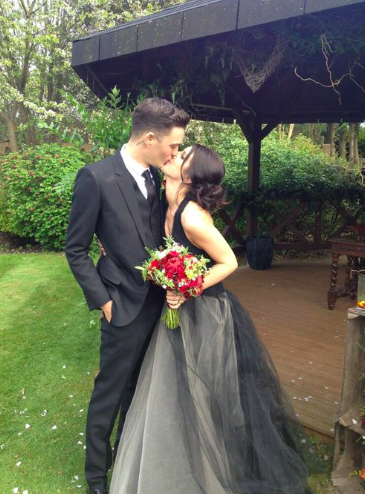 3. Kat Von D
Something completely individual and bold is this red wedding gown coupled with a long, flowing train. What we love most about this dress is that it's unique and highlights the make-up mogul's personality superbly. So, if you want to get married in your favourite colour then this dress is all the inspiration you need.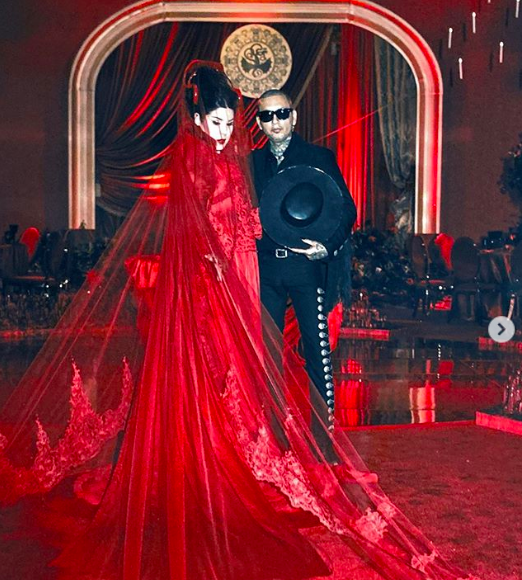 Sophie Hunter
A silver/grey high necked, long sleeved lace wedding dress – what more could you ask for?
Sophie Hunter walked down the aisle in this stunning gown to tie the knot with English actor, Benedict Cumberbatch, on the most romantic day of the year – Valentine's day. The vintage-style dress with a slight twist fully encapsulated the couple's style of traditional British with an alternative edge, and we thought it was truly dashing!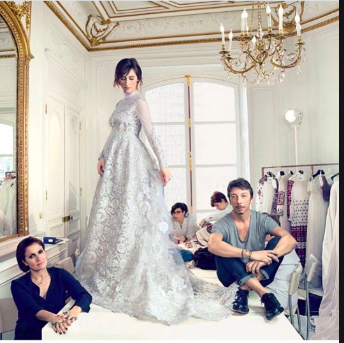 Kaley Cuoco
Another bride who decided to say "yes" in pink was Big Bang Theory actress, Kaley Cuoco, rocking a gorgeous hot pink hem bandeau gown on her big day. I am sure you'd agree with us that Kaley looks beautiful in this wedding gown and that pink really is her colour.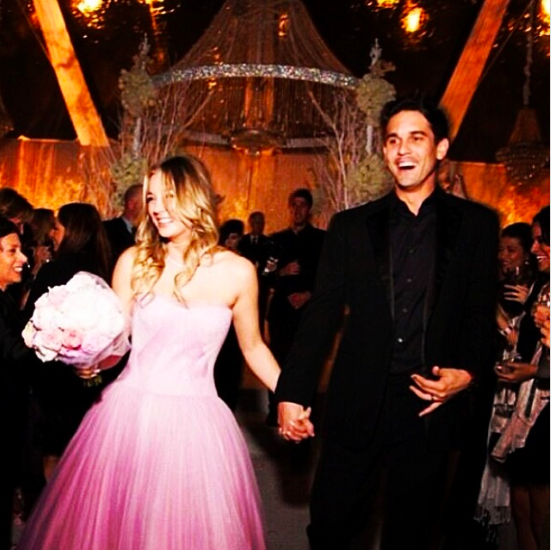 These stunning non-white dresses show that taking a little risk when it comes to your wedding dress can really pay off. Rules are made to be broken and trends are always waiting to be set, so, if you fancy something a little more daring and individual then go for it. It's your day and your opportunity to wear the dress you've been dreaming about for many years.
For the ultimate wedding dress inspiration make sure to head to the SEC, Glasgow this weekend. Enjoy the Catwalk Show and take the opportunity to meet some of the UK's biggest bridal wear brands and view their latest designs.
Tickets for the show can be booked online: bit.ly/39rDrwp