Posted: 18th Feb
Wedding trends expected to be big in 2022
With 2022 set to be a huge year for weddings, we're taking a look at the trends we're expecting to see during this year's celebrations. After being put on pause for almost two years, the wedding industry is back with a bang and we're loving seeing all the unique suppliers showcase how they can make your big day extra special. From funky drinks to outdoor venues to sustainable options for eco-conscious brides and grooms, here's what we're expecting to see at weddings this year.
Speciality bars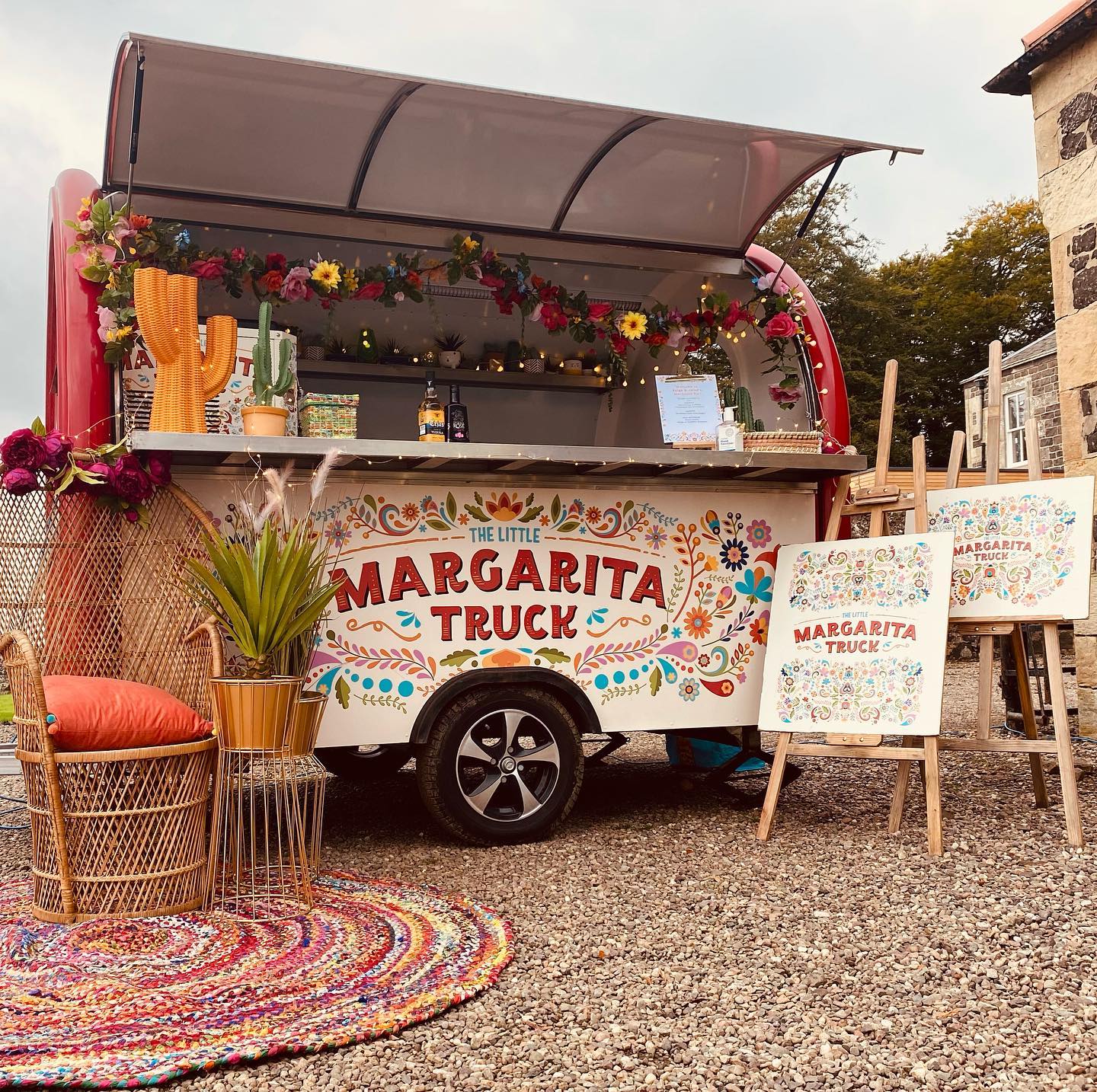 Image: The Little Margarita Truck
2022 is expected to be the year of unique weddings, with more couples focusing their efforts on creating a fun experience for their guests. Because of this, speciality bars and funky drinks options are set to be a big trend for the year ahead. Whisky bars and prosecco stations have been growing in popularity at weddings over recent years, but with more specialised offerings like The Little Margarita Truck coming on the market, it's expected that brides and grooms will make the most of them to add a splash of fun and personality into their big day. Plus, who doesn't love a frozen margarita?
Outdoor weddings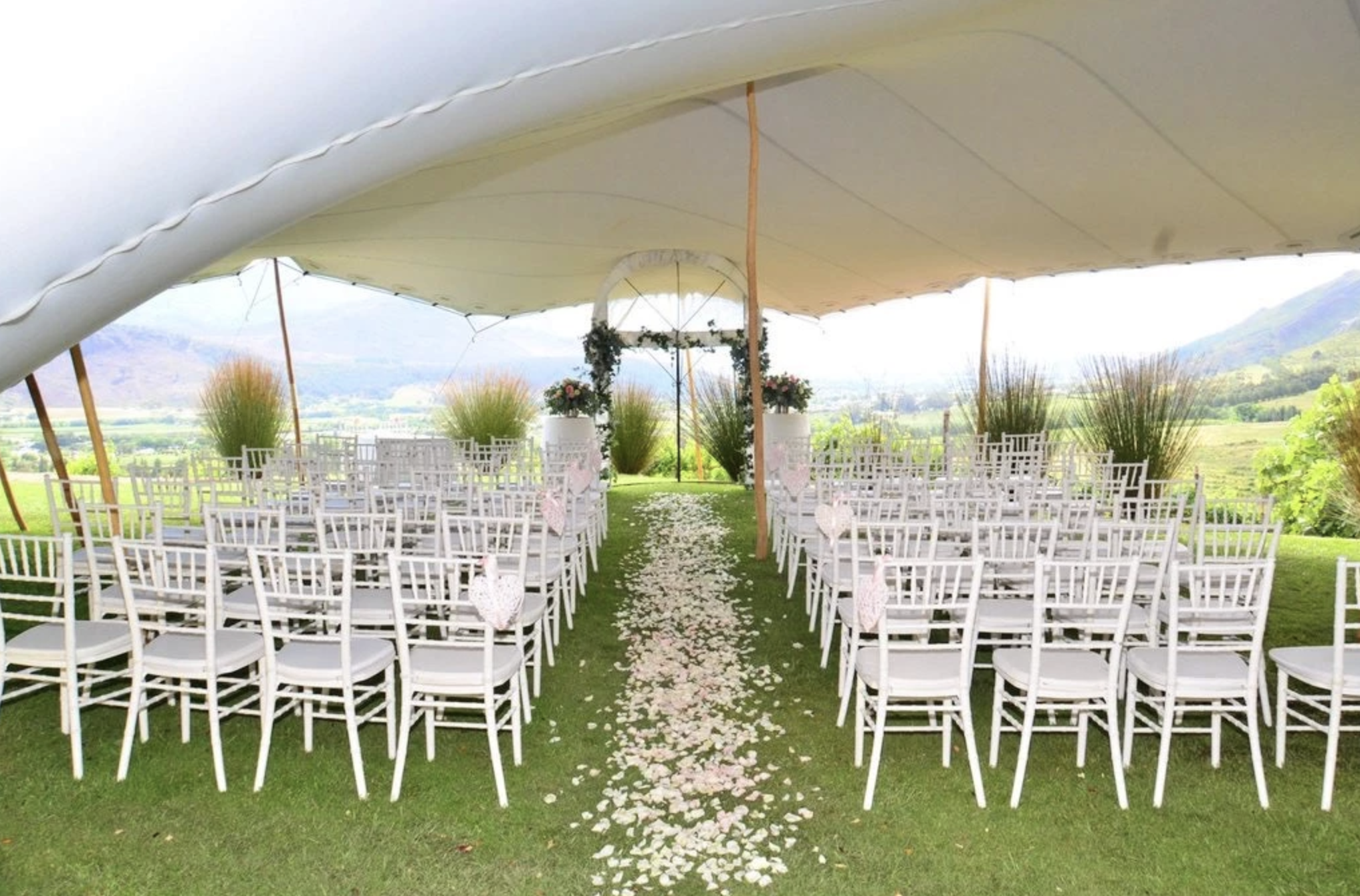 Image: Highland Hog Roasts
After the era of garden weddings in 2020 and 2021, more couples are seeing the value of having their nuptials outdoors and opting for an open-air wedding. With many venues offering al fresco wedding options, it couldn't be easier for brides and grooms to say 'I do' surrounded by nature. Ideal for summer months, outdoor weddings are typically less formal so they're perfect for couples seeking a more relaxed wedding day in a peaceful setting. Plus, getting married in picturesque surroundings with natural light will ensure your photographs are gorgeous. For Scottish couples looking to add a touch of nature to their big day, Highland Hog Roasts at Invercannich Farm is a great choice, with a large stretch tent offering views across Glen Affric in a rustic, chic venue.
Big blow out weddings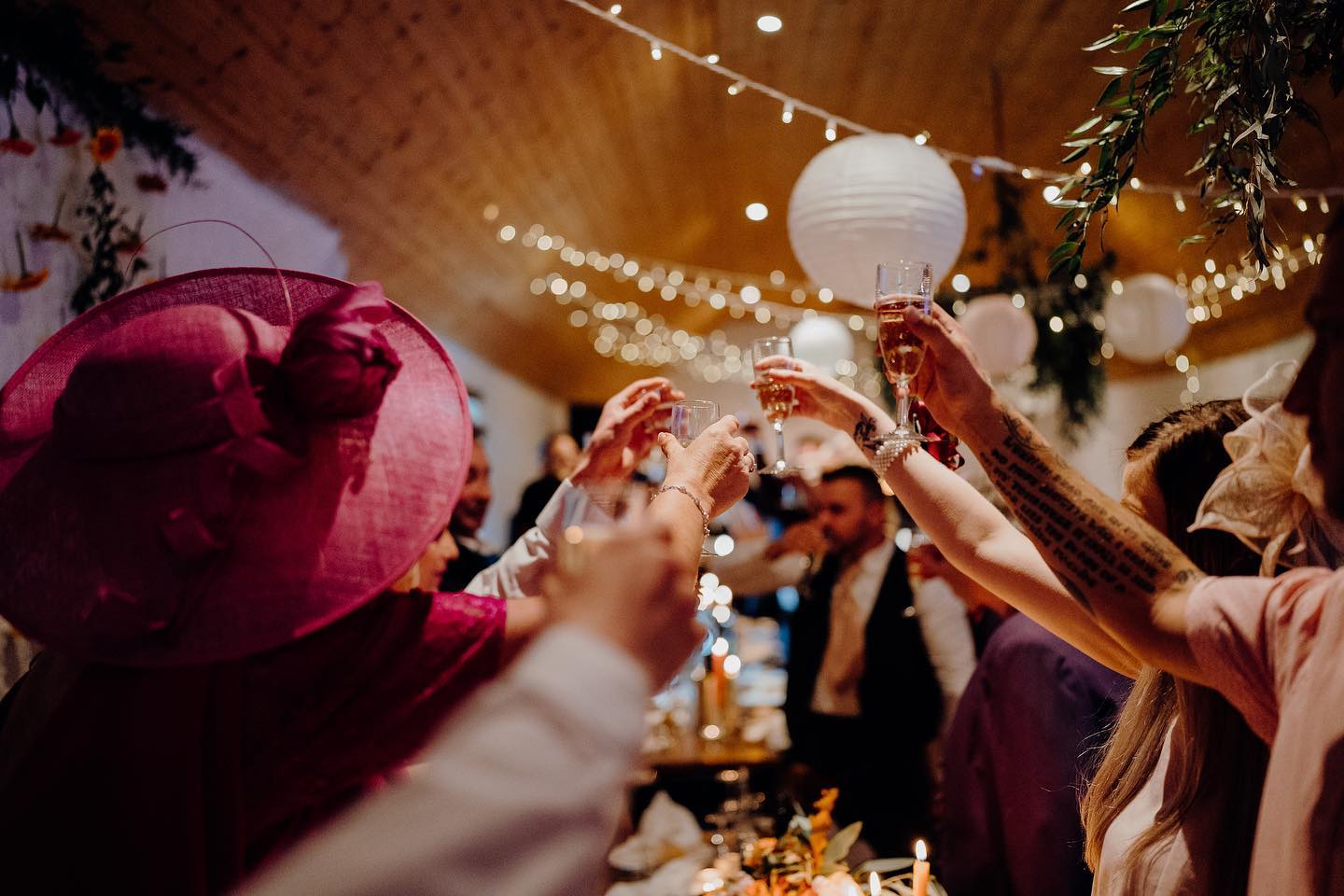 Image: Clementine Weddings & Events
With intimate celebrations taking over 2020 and 2021, 2022 is due to be the year where people go all out. After a lot of couples delayed their wedding plans to allow them to throw a big celebration this year, large-scale weddings are expected to boom. From multi-tier cakes to showstopping dresses to lavish venues and opulent decor, couples' big days are getting bigger, and now more than ever, people are looking for ways to make their wedding memorable for everyone involved. Clementine Weddings & Events are experts in making weddings unforgettable and take the stress away from couples looking to plan a big celebration – because trust us, it's no easy feat!
Sustainable choices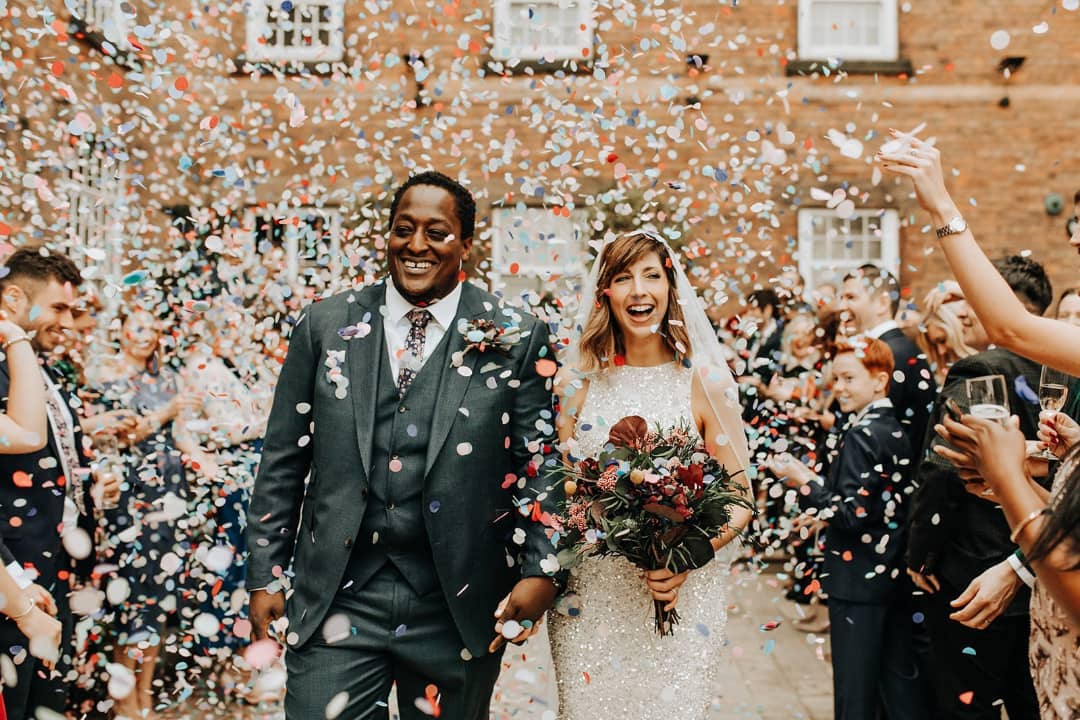 Image: Wyld Bee Photography via Your Confetti
With sustainability at the forefront of our minds now more than ever, we're expecting a huge surge in the number of eco-friendly weddings in 2022. Virtual save the dates are rising in popularity due to their simplicity but also their eco benefits, and suppliers are making more conscious decisions to ensure their offering is good for not only their customers but the planet too. If you're looking to incorporate some sustainable choices into your wedding day, Your Confetti offers 100% biodegradable paper confetti for guests to enjoy, meaning you can still enjoy the fun confetti tradition on your big day without any of the guilt.
For more wedding inspiration, visit the Scottish Wedding Show and meet hundreds of quirky suppliers to make sure your day is unforgettable.